Plant Hire in Staffordshire
Covering Stafford, Stoke on Trent, Cannock, Burton upon Trent, Tamworth & the Surrounding Areas
At AE Faulks Ltd, we strive to keep plant hire in Staffordshire as efficient and convenient as possible, whilst providing top quality equipment that meets your requirements. Whether you are working on a site with restricted space or on an expanse of land our range of equipment, from micro diggers to 25t excavators, dump trucks and dozers we have you covered.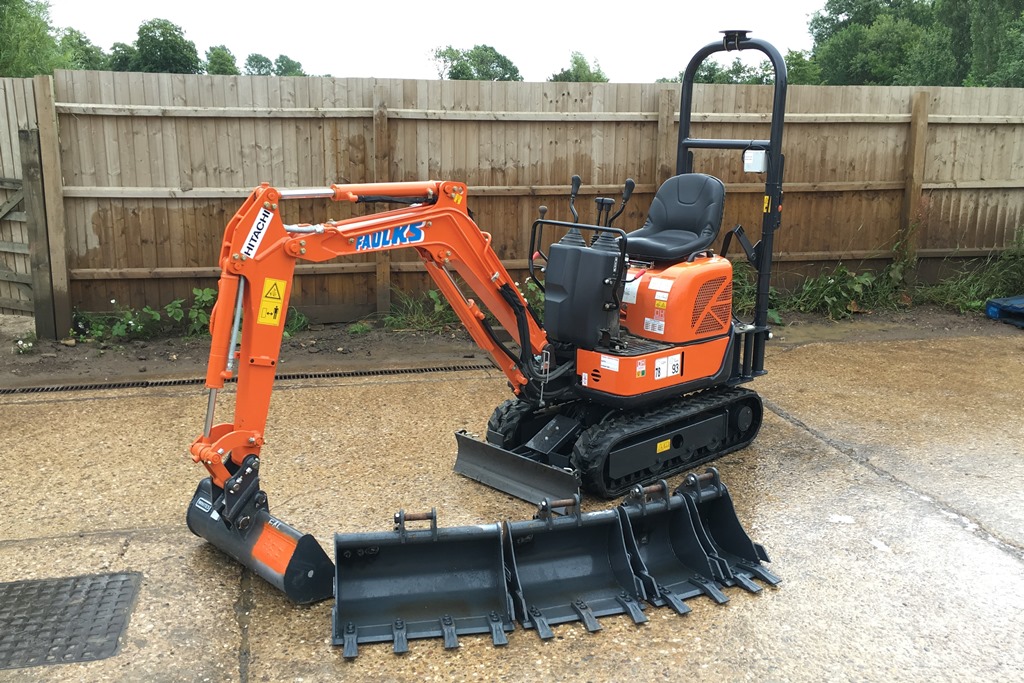 Micro, Mini & Midi Diggers
These diggers are available to hire in Staffordshire in sizes from 1t to 6t, offering impressive power for their size. With operated or self-drive options available, our micro, mini and midi diggers make total sense for those smaller sites with restricted space.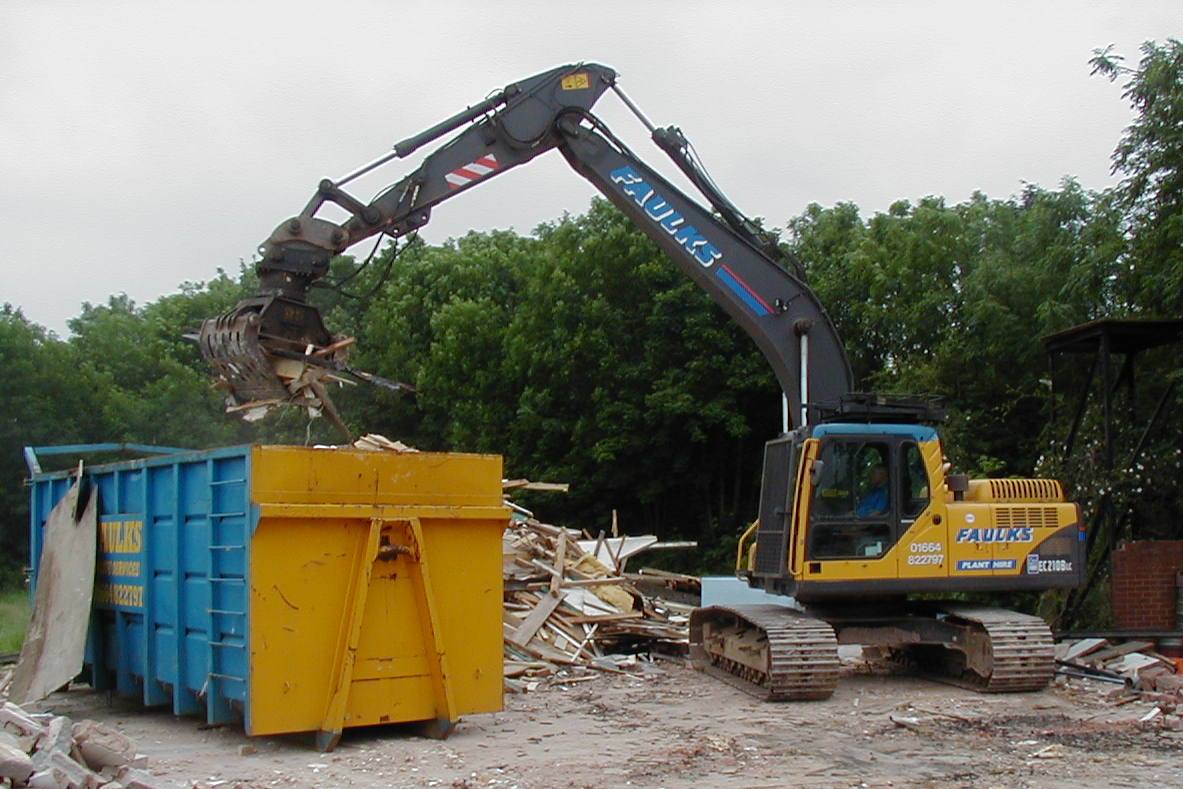 Tracked Excavators
For larger sites and greater volume works AE Faulks Ltd has tracked excavators to hire in a range of sizes from 8t to 24t. No matter how challenging this land may be to work on, there is an excavator to suit your requirements; just read here for more information.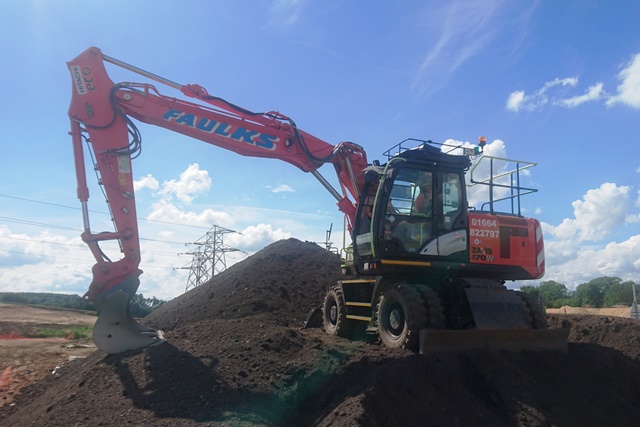 Wheeled Excavators
For manoeuvrability and versatility our wheeled excavators are available in the form of compact to heavy-duty models in the range of 10t to 19t. You can benefit from a reduced need for additional transport thanks to their speed of mobility, with some models reaching an impressive 23mph. Please see our wheeled excavators range for further information and model details.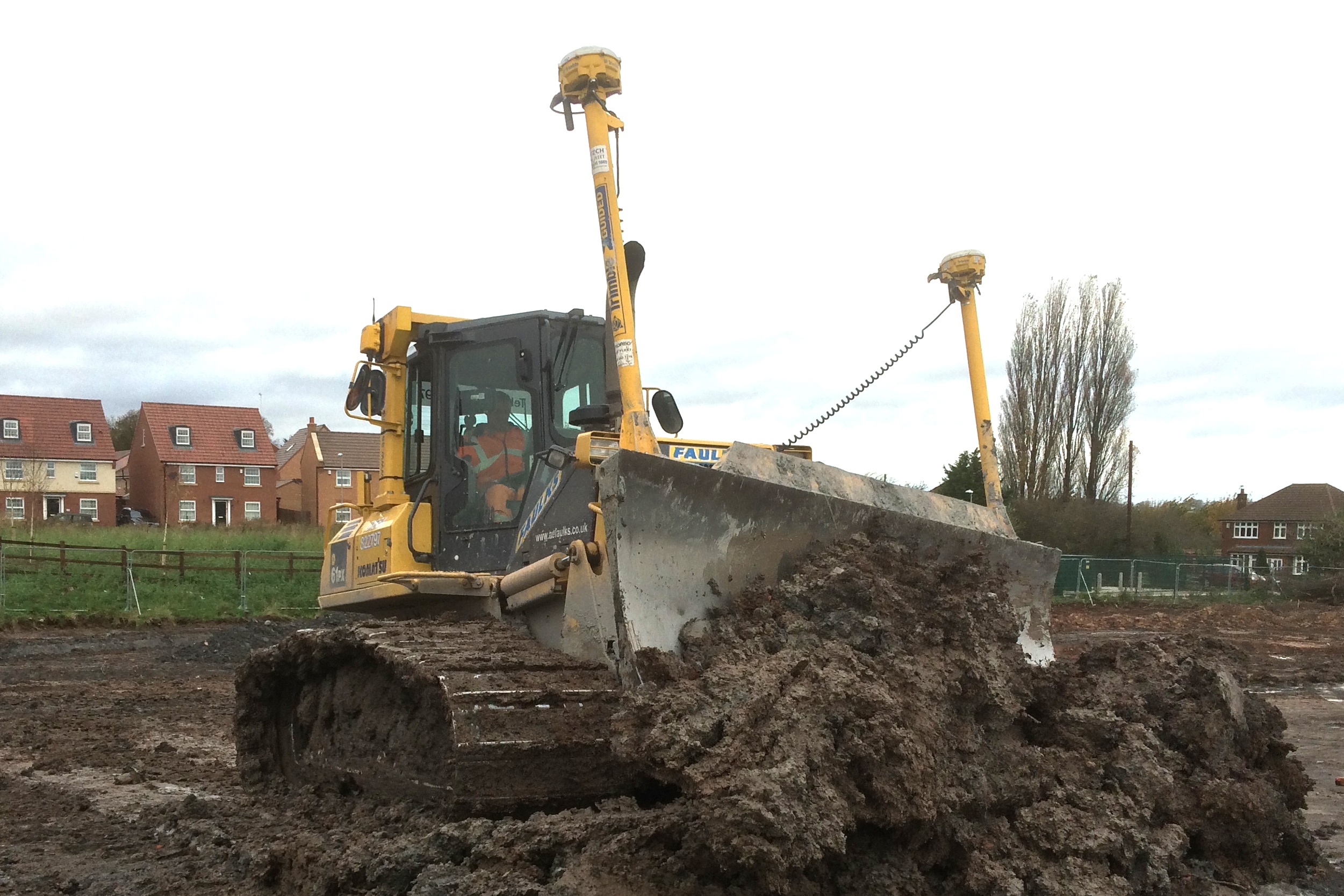 Dozers
Dozers are a key piece of equipment on a number of jobs for performing site strip, infilling, shaping and trimming operations. Our dozers come enabled for 2D/3D and GPS systems for increased accuracy and performance.  With the low ground pressure undercarriage these dozers can perform in the most demanding of site conditions.  Read more about the full dozer range here.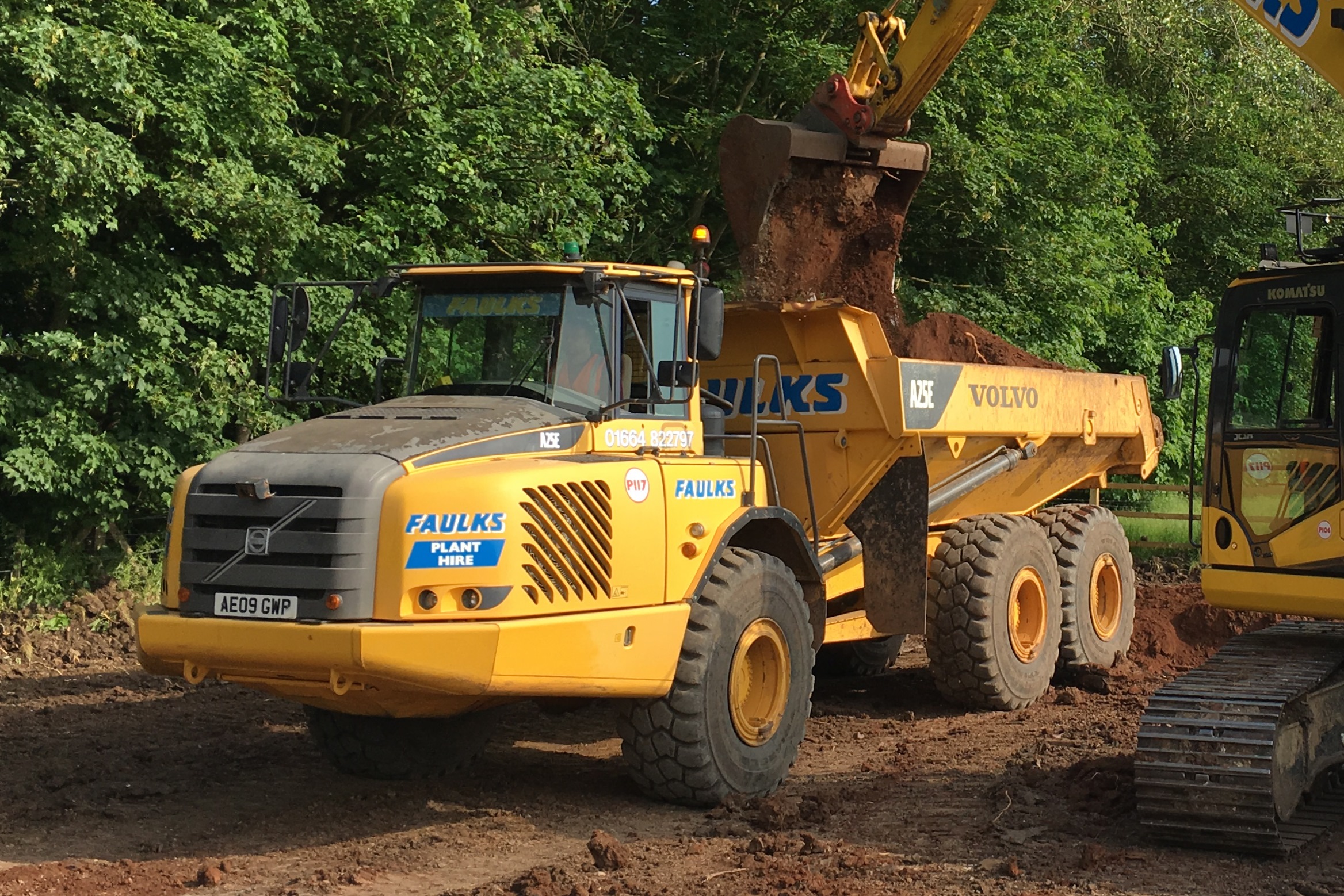 Dumptrucks
AE Faulks Ltd offers high quality plant hire in Staffordshire that is versatile and can take on all kinds of terrain, and the Volvo A25 is no exception, with its ability to handle high volumes at great speeds.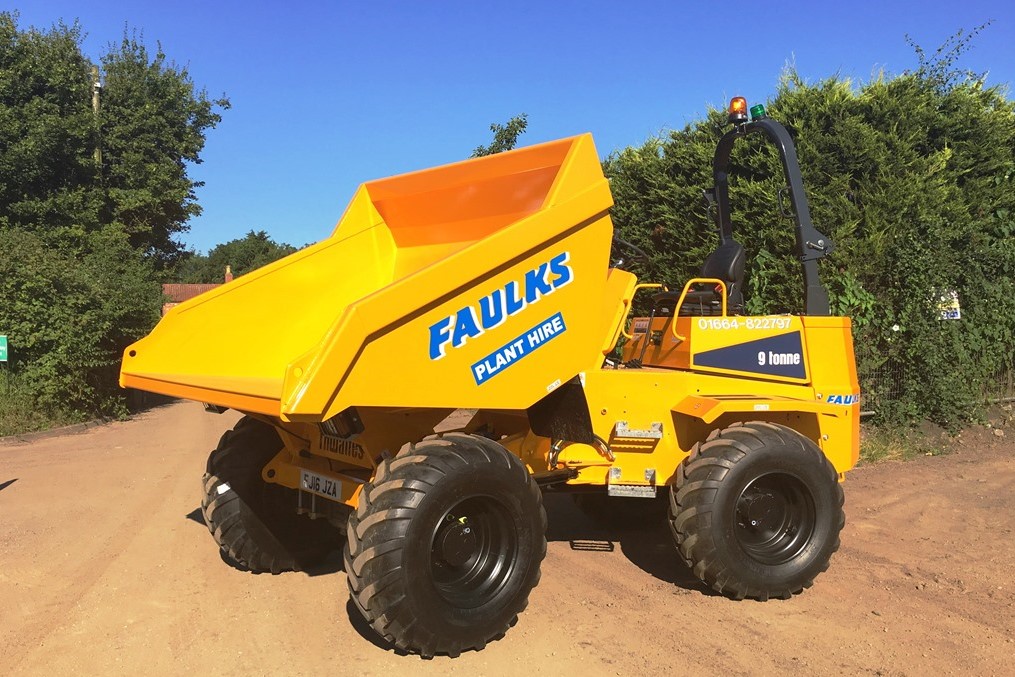 Site Dumpers
We offer a great range of smaller site dumpers in sizes of 1t to 9t as part of our plant hire package in Staffordshire. Ideal for those sites with limited space or low volume requirements, our site dumpers boast features such as a swivel tip, forward tip or hi-tip for great efficiency.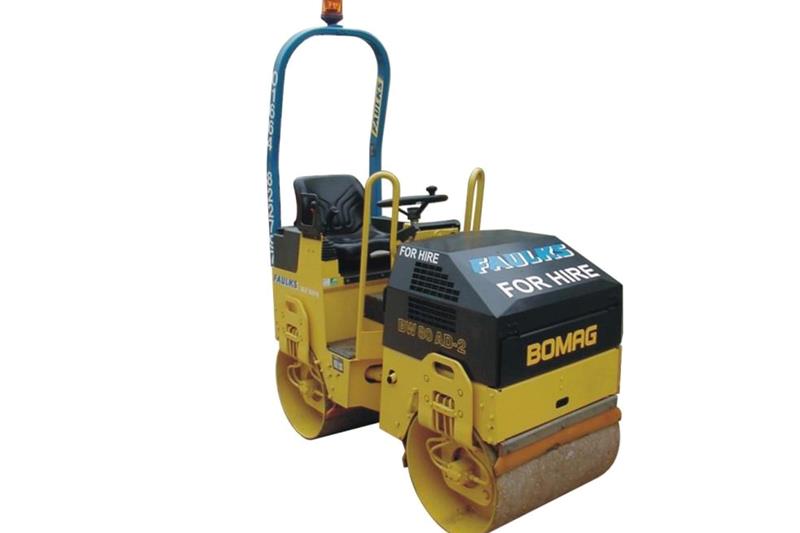 Compaction Equipment
AE Faulks Ltd offers self drive twin drum sit-on rollers for applications such as earthworks, aggregates and tarmac compaction.  Find out more about our compaction equipment by viewing our complete range.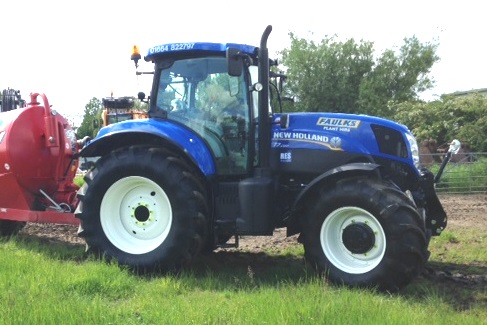 Agricultural Tractors
Our tractor range caters for a variety of projects from the compact and manoeuvrable New Holland 6020, which has excellent power to weight ratio, to the larger New Holland T7200, that delivers a high torque.  All our tractors are available with a variety of mounted and towed attachments, so there's an option to suit all site requirements.
Contact Us for Your Quote
Get in touch today by calling 01664 822797 or complete our quick online form to receive your no obligation personalised quote.