There are many reasons why you might need to hire a tipper truck. Perhaps you are undertaking a landscaping job, or a full-scale construction project as an independent contractor or as part of a construction company. Whatever the reason, tipper trucks are perfect for the transportation of waste and bulk materials and can be suited to a wide variety of different work environments.
Here are some of the different sectors where tipper trucks can be used and why tipper truck hire is the best option for the job.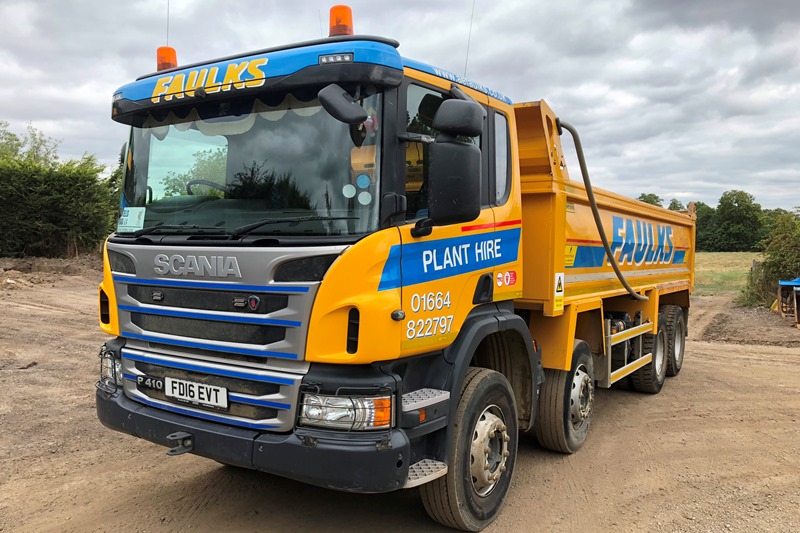 The Construction Site
One of the most common areas for tipper truck hire is for those who work on construction sites. Tipper trucks are specifically designed for storing and moving materials, such as soil, gravel and construction waste away from the construction site. The tipper truck allows this waste material to be stored and then moved safely. Once at its destination, the contents are then emptied via the hydraulic arm.
Recycling and Waste Removal
Tipper trucks are the chosen vehicle when you need to remove large amounts of waste or recyclable materials, and when it needs to be done quickly and efficiently. They can hold and transport large quantities of waste that can then be placed into landfill sites, or designated recycling centres.
On the construction site, site managers have a legal obligation to ensure that waste is properly disposed of. Whether it is low-risk waste or hazardous waste, the law dictates that it must be appropriately managed, collected and disposed, and tipper trucks can facilitate this.
The Landscape Gardener
The landscape gardener will generate a lot of garden waste, especially when working on large jobs. The tipper truck provides the ideal solution for when there is a lot of natural materials and garden waste that needs to be cleared from the site, much of which can be recycled. It is also useful in moving large amounts of excavated soil from one side of the garden, to another.
Self-Employed Business
Tipper trucks are commonly used in self-employed businesses. This may be in the scrap metal collection business, or within the agriculture and farming sector. Much of this type of work is seasonal, and so it makes financial sense to hire this type of machinery, as and when it is needed, as opposed to buying.
Why Hire Rather Than Purchase a Tipper Truck?
Renting construction equipment has become a popular way for people to have access to the machinery they need without all the setbacks of purchasing. Hiring a machine like a tipper truck rather than buying one outright has a number of benefits.
Firstly, it's a lot more financially viable for a variety of reasons. The initial upfront cost of something as substantial as a piece of construction equipment is monumental, especially if you are buying the latest model. Hiring is much cheaper than the cost of buying. But there are other costs to consider, such as storage, you'll need to ensure that your tipper truck is safe from the likes of thieves.
When you hire, you won't need to worry about storing your equipment when it's not in use, as the hiring company will take it away when you no longer need it. New equipment will also depreciate in value over time, so you'll make a loss in the future when you need to sell.
You won't need to foot the bill for repair and maintenance. When you hire a tipper truck from a company like AE Faulks, you can rest assured that the machine has been rigorously tested and had all its necessary maintenance, so it should be in perfect working order. But if problems do occur, AE Faulks will take care of it so you can get on with the job at hand.
Additionally, when you hire, you get access to all the latest features and advancements in construction equipment. Hire companies will have a vast range of models to choose from, so you can pick what you need for a specific job, rather than buying a machine that might not be suited to all kinds of construction jobs required. When you hire, you can take advantage of the flexibility of accessing the equipment you need for a fraction of the cost while not having to take care of any of the pesky admin.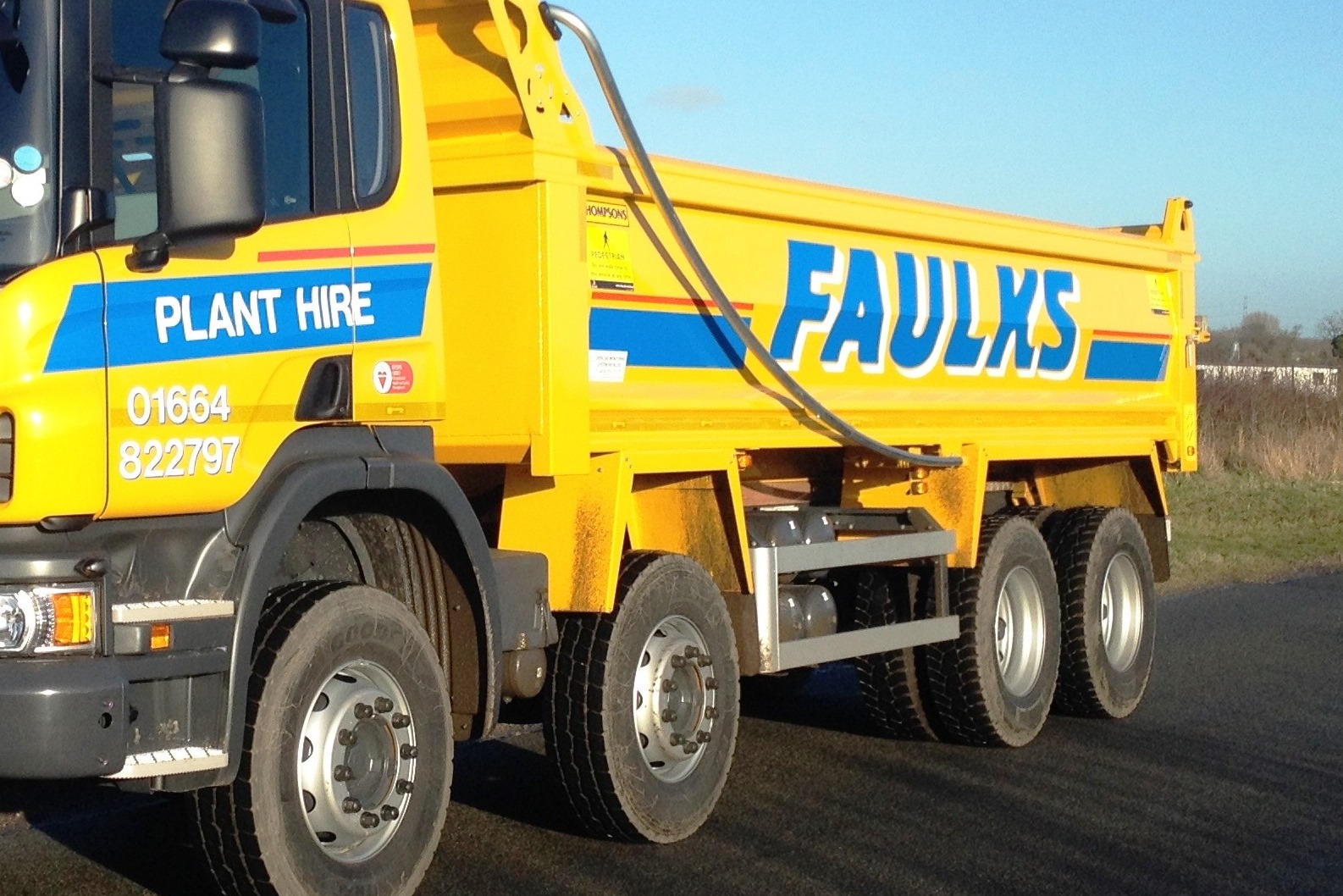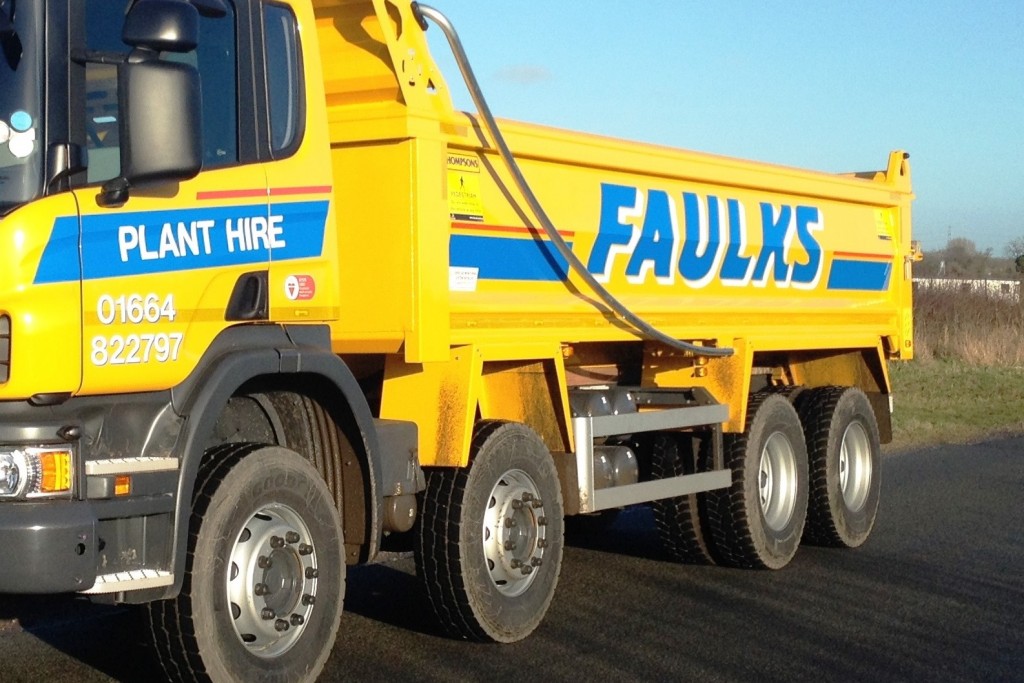 At AE Faulks, we have a wide range of construction equipment available to hire, including tipper trucks. To find out more about our
tipper hire in Nottingham
service or any of the other
areas we cover
in the East and West Midlands, then please do contact us today.