Improving Communication in the Construction Industry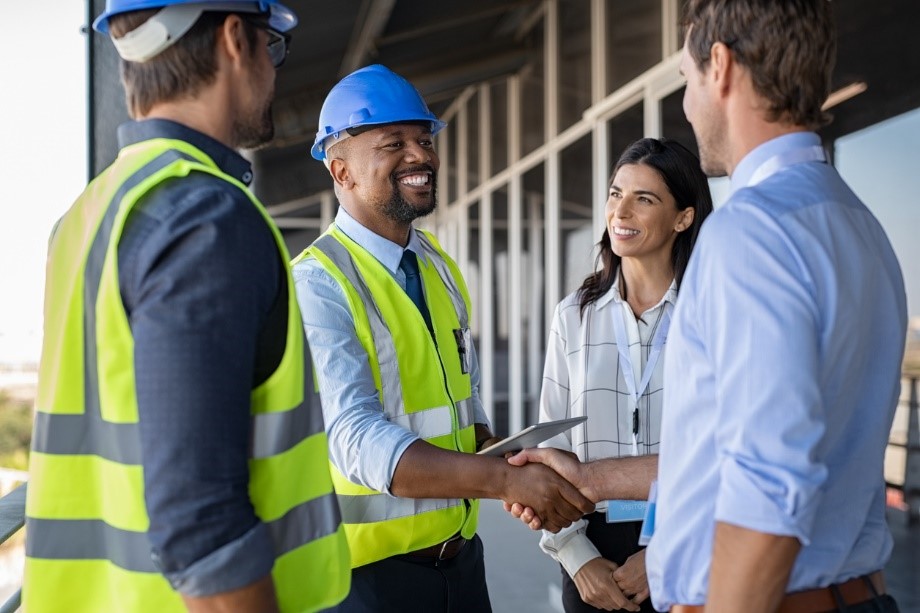 Communication is the act of giving, receiving, and sharing information. In the construction industry, effective and strong communication is crucial in carrying out high-quality work and ensuring all work is efficient and safe. In addition, communication is vital in building and maintaining relationships on construction projects to function as a team. Effective communication between the team also minimises errors and helps to build confidence which ultimately results in a higher quality of work produced by employees.
Good communication is an essential component of any profession or business, but it plays a significant role in construction due to the nature of the industry. With various roles involved in construction projects, communicating can be challenging to ensure that all information is passed on to the correct people. At AE Faulks, we recognise that effective communication, such as creating a standardised communication chain, can help in ensuring that all information is passed on and everyone remains safe.
The Hierarchy of Communication
The workforce must follow a hierarchy to achieve an effective communication chain. This hierarchy outlines the procedures that should be followed when conveying information to all employees. The communication hierarchy can take different forms, depending on which works best for your team.
Top-Down Communications
Top-down communication works as a one-way hierarchal system where management conveys messages to their employees. This communication hierarchy is the one most widely used within the construction industry. From the top-level management, the message filters down to employees using the company's managerial structure. This method enables leadership to control the flow of information whilst ensuring that each employment level has all of the correct information needed to carry out efficient work.
Other Communication Hierarchies
Although top-down communication is the most commonly used, there are also other methods of communication that have proved successful.
Bottom-up communication works oppositely to top-down, offering lower-level employees the opportunity to pass information over to managerial positions. However, this method is used less in construction due to the main form of communication being information passed down from managers to the employees carrying out the actual work.
Lateral communication is between a department or those on the same level. This can be a valuable form of communication when working onsite but is less useful when receiving messages from higher powers. Therefore, this hierarchy is not widely used in construction.
In-Person Communication
In-person communication within construction mainly consists of oral communication; one person speaks, and others listen. The perks of in-person communication in construction are that it minimises the risk of miscommunication. In addition, it allows for a better exchange of information since both speaker and listener can see and interpret body language and facial expressions. This can help to ensure that the receiving person knows what they are doing as per the information given. On a site, this can be an excellent method of communication from managers to employees and vice versa as all employees are in the same place.
However, there are limitations to this communication method as it can be challenging to convey a message in person to a large volume of people, which could be the case on a construction site. It can also not be guaranteed that the audience is listening, which can cause issues, especially with important messages. It's also good to have written proof of any messages passed on as if there are any issues with a project; it can be proved that messages were delivered initially.
Digital Communication
Digital communication is any communication that relies on the use of technology. The channels of digital communication can be extensive and include emails, phone calls, video chats and online messaging. This method of communication is becoming more popular in construction as it provides a way to bridge the gap between a construction site and the office. In finding a digital platform for communication, such as Microsoft Teams, the whole team, both onsite and in-office, can communicate with each other easily, and both sides can give regular updates.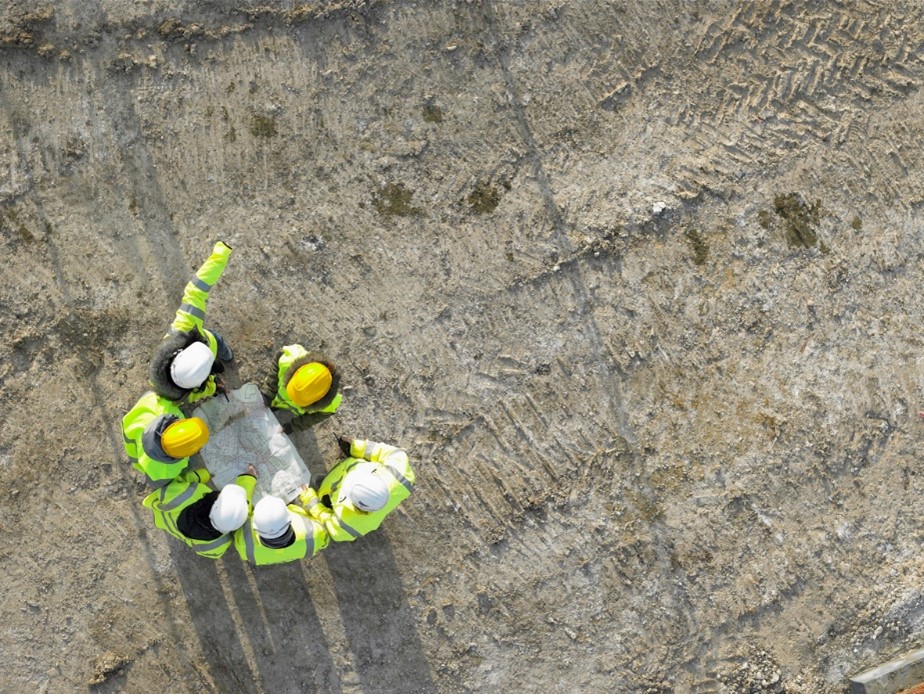 It can also help build a communication network across various construction sites within the same company. Different channels and chats can be created to allow staff members to communicate with their direct colleagues and workers from the wider network. This way of communicating in construction also gives each employee a set place to know they can share relevant information to enhance safety and efficiency.
 Improving Communication in Construction
One of the first steps in improving communication within the construction industry is to create a formal communication chain. This can follow any of the communication hierarchies discussed above. It ensures that staff of all levels are aware of their contact points, and the standardised procedure is followed each time to minimise errors and ensure safety and efficiency in the work conducted.
Depending on the message type, the appropriate platform to deliver the information should also be considered in construction communication, whether digital or in-person. If a guide is set out for all employees regarding what type of messages require which platforms, it ensures that all messages are given appropriately and reach the correct people.
Overall, communication in construction can be improved by creating and implementing set procedures that detail the system for delivering information between departments and workers. In deciding which strategies to implement for your business, several personal factors such as workforce size and resources should be considered. Not every communication method will work for you, and so it is all about finding the correct balance between in-person and digital that allows your workforce to carry out an efficient job.
AE Faulks Ltd is a leading hirer of operated and self-drive plants to the construction industry in the Midlands region of England.  We offer plant hire in Nottingham, plant hire in Birmingham, and plant hire in Leicestershire, amongst other locations. For more information on our services contact us today.