By installing quality, reliability and safety in everything we do, AE Faulks Ltd provide a first-class service for your operated and self-drive plant hire needs that can't be beat.
Founded in 1973, AE Faulks are an independent construction plant hire and earthworks company operating in the West Midlands, Central Midlands and East Midlands regions of England. It is our aim to understand our markets and customer needs and expectations and continuously improve our service to facilitate growth.
No matter what the size and scale of your project, we can help.
Quality
At AE Faulks, we provide nothing less than the highest quality service. We offer a wide variety of operated and self-drive construction equipment throughout the Midlands. From diggers to dumpers, excavators to dozers, we have an extensive range of models from market leading manufacturers to meet your specific needs.

For each individual piece of machinery, you'll find a downloadable brochure on our website detailing all of the product's specifications; you can therefore be assured that you have all of the information at your fingertips to decide which piece of machinery is the best choice for your project. If you're unsure about what your plant hire needs are, call our hire desk which is staffed by experienced professionals who can provide advice on machine and equipment capabilities, specifications and 'fit for purpose' applications.
When ordering operated plant, you can be assured that our operatives are suitably trained and experienced. They are all CPCS blue card accredited (with safety critical health certification) and have many years of on-site experience and the capability to operate the machinery at its most productive.
Reliability
You can rely on AE Faulks to provide a dependable service by understanding our customer needs, delivering our equipment on time and providing market-leading, well-maintained machinery that is 'fit for purpose'. In addition to this, and where required, we can supply reliable, well-trained, experienced operators. On the occasions when things don't quite go to plan, we will keep you informed and up to date on what we're doing to resolve the problem.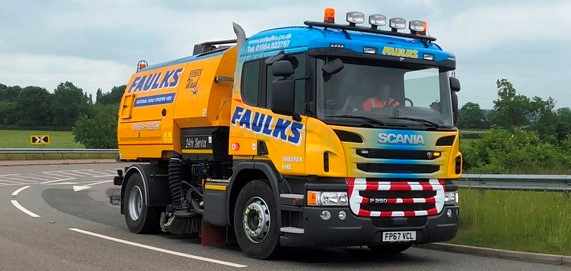 Every one of our employees is charged with the responsibility of meeting our customer requirements. Employees at AE Faulks are developed through involvement, training and effective communication, all in a bid to maintain and improve the reliability of our service.
Safety
Safety is at the forefront of the service provided by AE Faulks. All of our machines are modern and well maintained, and fitted with the latest safety features:
Excavators: camera system, quick hitch alarm, travel alarm, counterweight handrail, check valves/safe load indicators, LOLER certificate of thorough examination, orange and green beacons.
Road Sweepers: 360 degree surround camera, reverse radar with white noise alarm, offside and reverse cameras, front and rear strobe lights and beacons and additional high illumination reverse lights.
Tipper Lorries: front, side and rear camera system, turn left alert, under-run protection.
Dozers: reverse camera, orange and green beacons.
Dump trucks: reverse camera, orange and green beacons.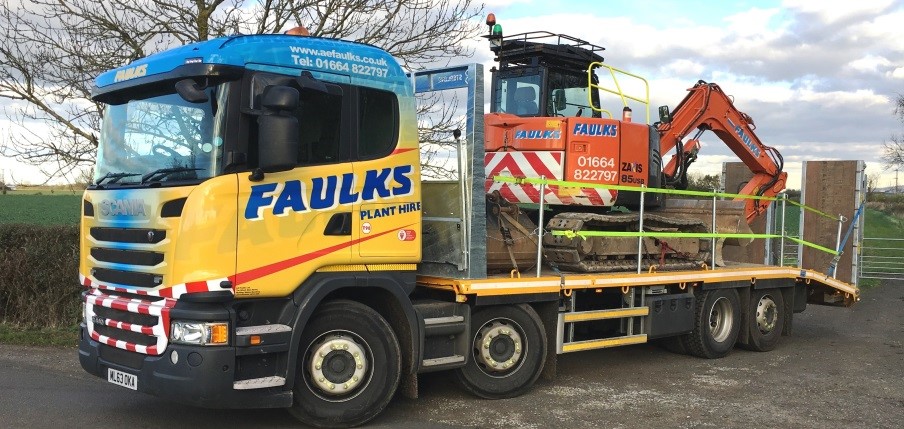 For safety critical work 'where the ill health of an individual may compromise their ability to undertake a task defined as safety critical, thereby posing a significant risk to the health and safety of others', our operators undergo a safety critical medical examination to the CBH (Constructing Better Health) scheme standards.
Continual Improvement
At AE Faulks, we have accumulated a number of accreditations to assure our customers of our professional service. Our latest award is the FORS (fleet operator recognition scheme) Silver accreditation. This accreditation demonstrates our commitment to compliance of best practice in LGV vehicle and driver management, safety and operations. Also, by achieving this accreditation, our fleet is compliant with the CLOCS Standard for Construction Logistics and with TfL's WRRR (work-related road risk).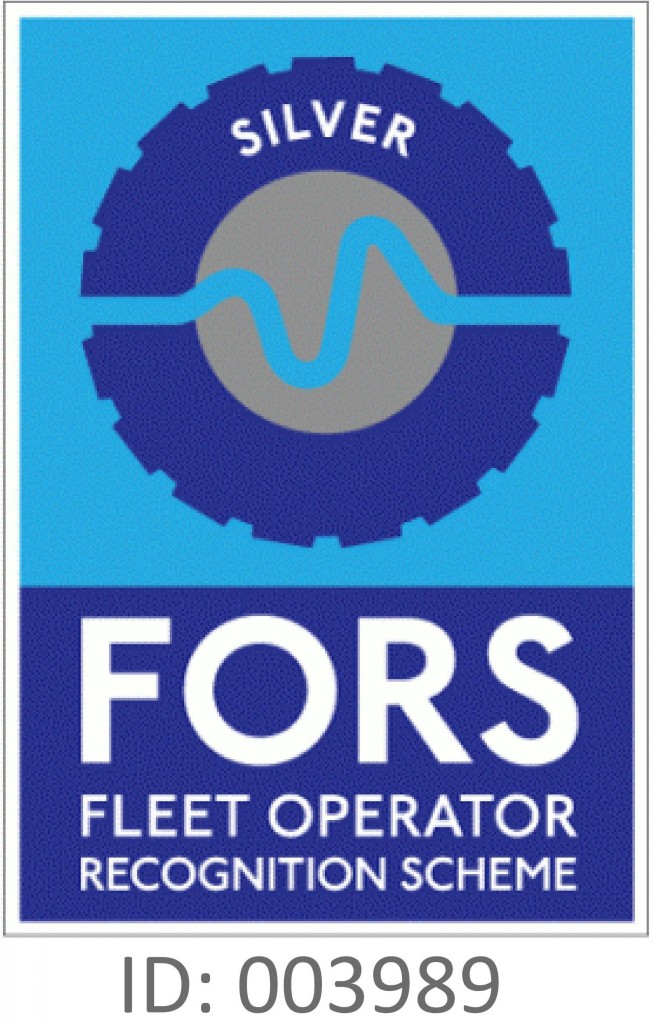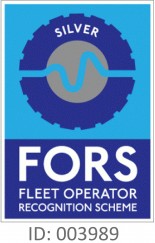 When you hire plant for your next construction project, make sure you hire from a reputable company with a record for providing high-quality machinery that has been maintained to the highest possible safety and operational standards. For plant hire in Birmingham, Derby, Nottingham and Leicester, amongst many other regions of the West and East Midlands, contact us today.