Recycled aggregates provide many advantages in construction. They can be by-products from construction that haven't been used before, or they can be made from reprocessing materials previously used in construction or demolition.
With more and more people choosing sustainable options over less eco-friendly ones, recycled aggregates can be an excellent alternative to the conventional ones. So, how exactly can you benefit from recycled aggregates?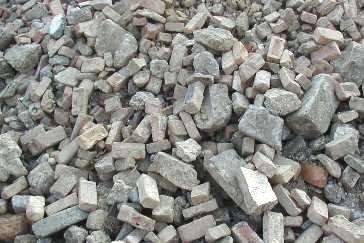 Cost-Effective
Recycled aggregates are often the first choice for many people. One of the reasons for this is their cost-effectiveness. You can save money by using these materials, as they are less expensive to manufacture. With the cost of quarried aggregates steadily increasing and the quality of recycled products improving, recycled aggregates are now an excellent cost effective alternative. This means any contractor or homeowners won't need to break the bank when it comes to choosing aggregates for any work.
Environmentally-Friendly
Another factor that makes recycled aggregates so popular is their sustainability. Harvesting stone in its natural state consumes resources and mechanical processes, as well as producing harmful pollutants as a by-product. When using an aggregate, however, you are using unwanted materials that are given new life; natural materials will not be harvested and there is little to no processing required.
This means that quarries are conserved for the future, and unused materials do not end up in landfills. In addition to this, recycled aggregates conserve energy and reduce transport emissions, which cuts down on costs and helps the environment at the same time. You will be able to reduce your carbon footprint and still build a reliable and strong structure.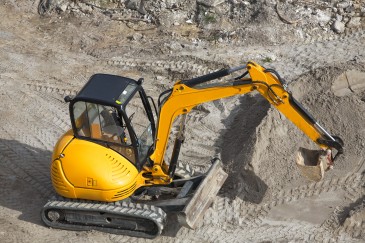 Durability
Recycled aggregate soils are sturdy and have a long lifespan. Their structure is just as reliable as non-recycled ones and can withstand the test of time, so you don't have to compromise on strength or durability. Your construction project can benefit from these materials, which we at AE Faulks can deliver in single loads from 1 tonne up to 20t. We can provide you with Screened Hardcore, 4 inch Crushed Hardcore, Road Planings, Screened Topsoil and Dug Topsoil.
Flexibility
Recycled aggregates can be used for a large range of applications. Whether it's landscaping projects, home refurbishments, general construction, roads, and earth work, for example, recycled aggregates will provide you with everything you need to accomplish your project. This versatility makes it suitable for many different projects and uses.
Recycled aggregates are an inexpensive and eco-friendly option used in many construction sites. We offer a wide range of options, from screened hardcore and general fill to screened topsoil and 4-inch crushed hardcore, so call us today on 01664 822797 for your aggregate needs and we'll help you find the right one for your project.