Pollutant emissions from non-road mobile machinery (NRMM) significantly contribute to air pollution by emitting carbon oxide (CO), hydrocarbons (HC), nitrogen oxides (NOx), and particulate matter.
NRMM is defined as any mobile machine, item of transportable industrial equipment or vehicle that is not intended for carrying passengers or goods on the road and is installed with a combustion engine. This covers a broad spectrum of different machinery, including small gardening and handheld equipment, larger agricultural and farming machinery, locomotives, inland waterway vessels, generators and construction machinery.
Many factors affect the exhaust emissions of construction equipment, and it can be difficult to measure and quantify their degree of impact on the rate of emissions. However, overall, the factors can be categorised into four groups: equipment type and condition, equipment maintenance, operating conditions, and equipment operations.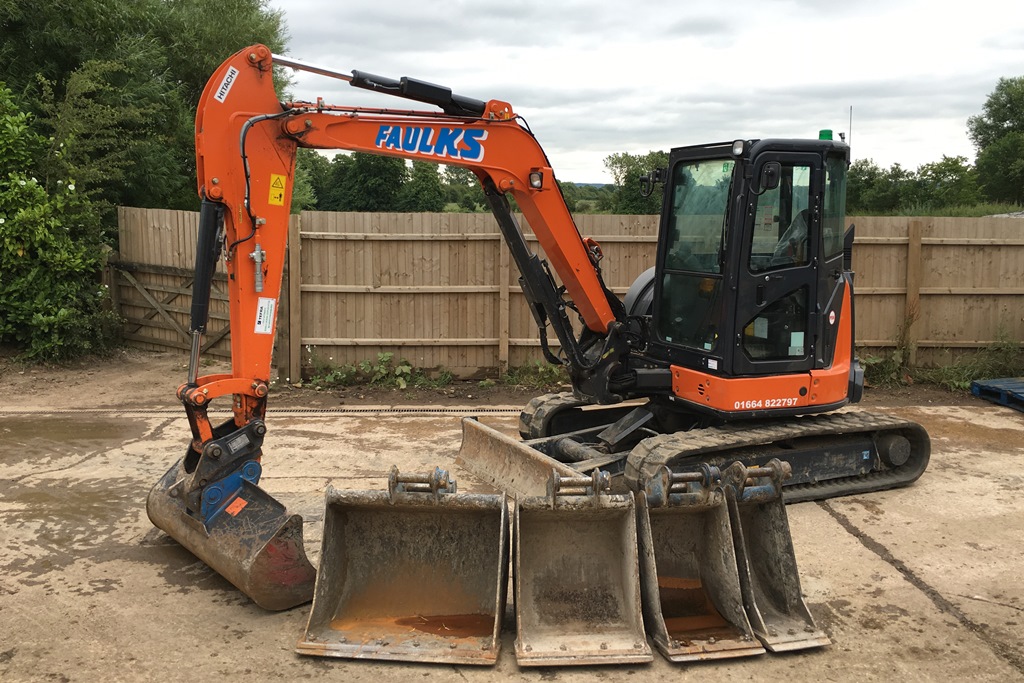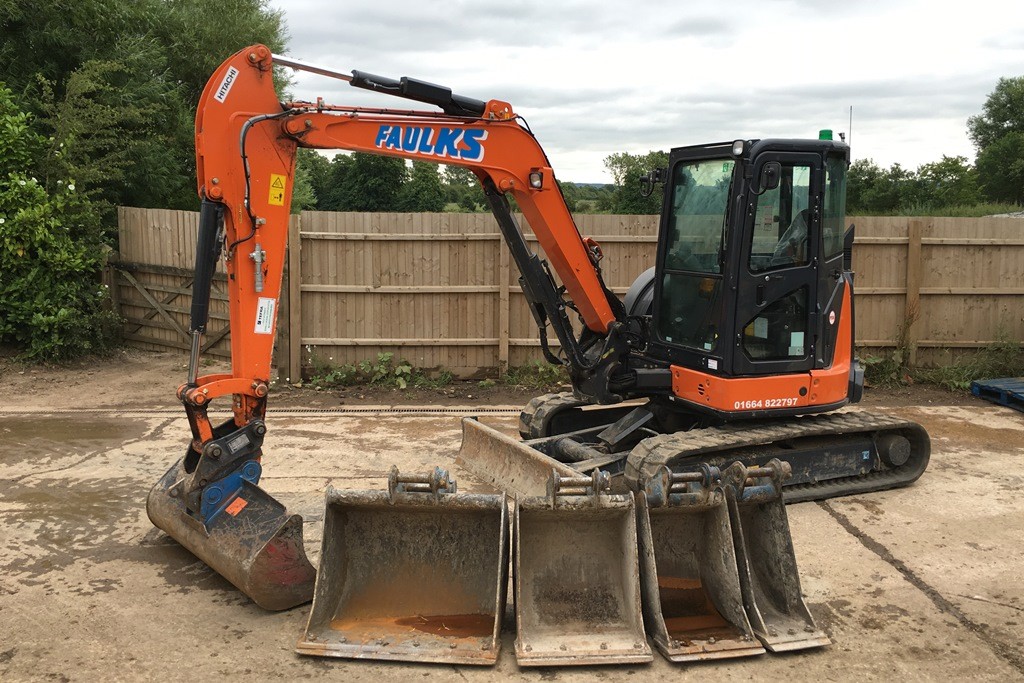 Equipment Type and Condition
The exhaust emissions from construction equipment are mainly determined by engine year of manufacture, engine model, engine size and horsepower. Different equipment manufacturers or makes can also contribute to variations in equipment emission due to their difference in engine design, automatic control system, and configurations.
Engines of newer generations (for example, Tier 4 Final engines) can have significant reductions in emission rates and fuel consumption. Equipment deteriorates with the equipment's age and usage, i.e., the number of hours worked. The equipment condition is also dependent on maintenance quality, daily care, and operation history. Equipment in good condition is more fuel-efficient with lower emissions in operations. The use of high-quality diesel can help to extend equipment life and reduce emissions.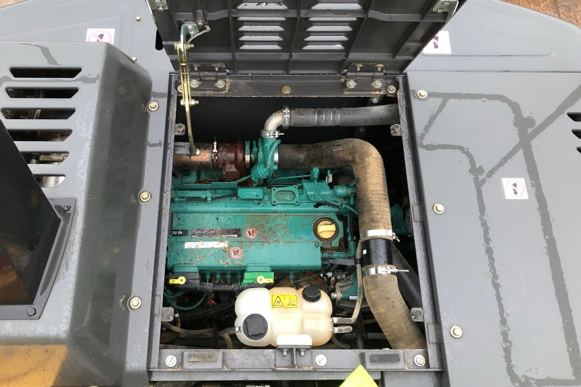 Equipment Maintenance
Good maintenance strategy keeps equipment in good working condition with efficient use of fuel in delivering output power. Regular maintenance (changing of oil, grease, filters, clean-up etc.) and major maintenance such as engine overhaul should be adequately scheduled and implemented.
Delayed maintenance or run-to-failure maintenance is a poor maintenance strategy that can lead to higher equipment repair costs, resulting in a higher rate of fuel consumption and increased emissions due to clogged airflow and insufficient burning of engine fuel. If not diagnosed and repaired immediately, any faults in the engine can cause underperformance of equipment and increase the amount of exhaust emissions. Timely replacement of worn ground engagements such as tyres/tracks is important to reduce emissions from unproductive job activities.
Operating Conditions
Off-road construction equipment is deployed for construction activities such as digging, loading, hauling, backfilling, compaction, lifting etc. Different job activities have different work conditions and requirements, influencing the time the equipment is working in different load conditions and engine status.
The fuel consumption and equipment emissions inevitably increase in tough working conditions involving hills and slopes or medium-to-hard underground or ground soil conditions. The amount of fuel consumption or emissions can increase up to 2-4 times for heavy-duty works, compared to light-duty applications for the same equipment.
Equipment operating in severe weather such as cold winter consumes more fuel with more emissions due to engine performance issues and longer time in engine start-up and warmup to reach efficient working conditions.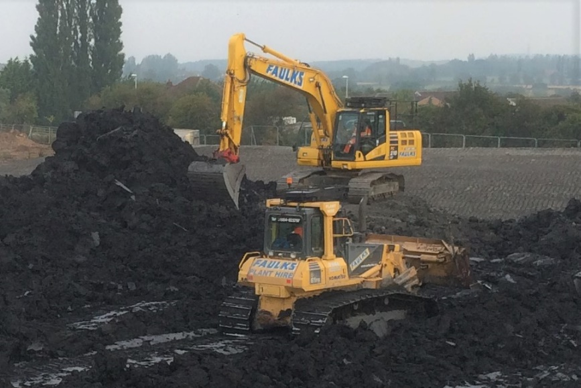 Equipment Operations
Equipment should be properly selected for a specific job. If the equipment overmatches the site conditions and tasks or overloads, more fuel is burned with more emissions, in addition to higher equipment costs.
Idling time and operational skills are critical for equipment emissions. Skilled and experienced operators can reasonably minimise idling time by reducing such interruptions as miscommunications, poor understanding of work tasks, and poor coordination with others. They also consume less fuel per operating hour than less experienced operators as they take good care of equipment, identify equipment problems promptly, reduce idle time, follow correct working procedures, and use equipment in the smartest and most cost-efficient way.
NRMM Regulations
Emissions from NRMM engines are regulated by Regulation (EU) 2016/1628 (NRMM Regulation). The NRMM Regulation defines emission limits for NRMM engines for different power ranges and applications. It also lays down the procedures engine manufacturers have to follow to obtain type-approval of their engines – which is a prerequisite for placing their engines on the EU market.
The impact of the new NRMM Regulations is both good for business and good for the environment by protecting people's health, protecting the environment and improvement in air quality, ensuring the function of the internal market for NRMM engines avoiding market distortions and market fragmentation (ensures a level playing field on global markets), and avoids unfair competition from non-compliant low-cost products.
Engines sold today are approximately 95% lower in emission limits than Tier 1 limits introduced in the mid-1990s.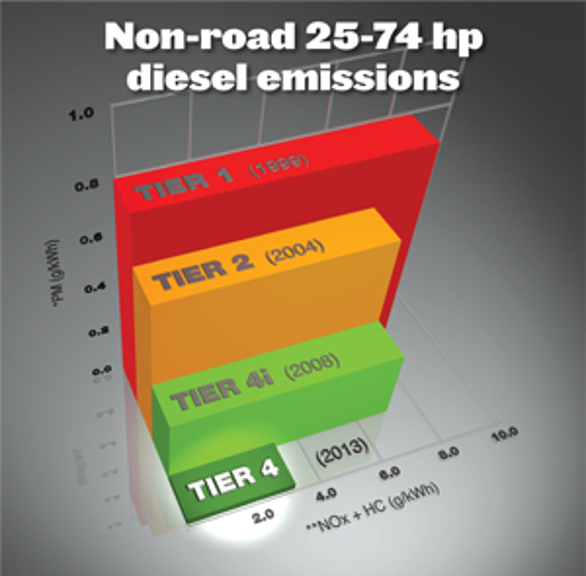 Alternative Fuels and Technologies
Cost and profitability for machine users will be the deciding factor in determining the success of a mainstream alternative for fuel and technologies. The alternative fuels and the necessary powertrain concepts are not yet available for practical application, and many are still under various stages of development. The most important factors for future fuel potential are raw material, energy efficiency, production technology, technical maturity, or stage of development.
Rapeseed oil fuel and biodiesel were considered as the best alternatives to diesel fuel in agriculture and forestry. The least advantageous was electrical drive with hydrogen fuel cells. There is a limited demand for retrofitting non-road mobile machinery to ethanol that is not compatible with current fuel injection systems. Natural gas provides an interesting opportunity, as the creation of the infrastructure offers the potential to switch to bio-methane in the future. Dual fuel has potential but is not yet fully mature, and conversion to dual fuel (methane and diesel) is better suited for new machines rather than existing ones.
Conclusion
Large infrastructure projects rely on non-road mobile machinery equipment for construction. However, construction equipment emissions are a significant concern to the environment and human health, especially in densely populated areas. The degree of impact of equipment emissions can vary with different projects, different equipment types and different operations. The primary strategy in the short term to control emission levels is the NRMM Regulations which have had a significant impact over the last two decades. However, we are still some ways from the widespread use of alternative fuels and technologies.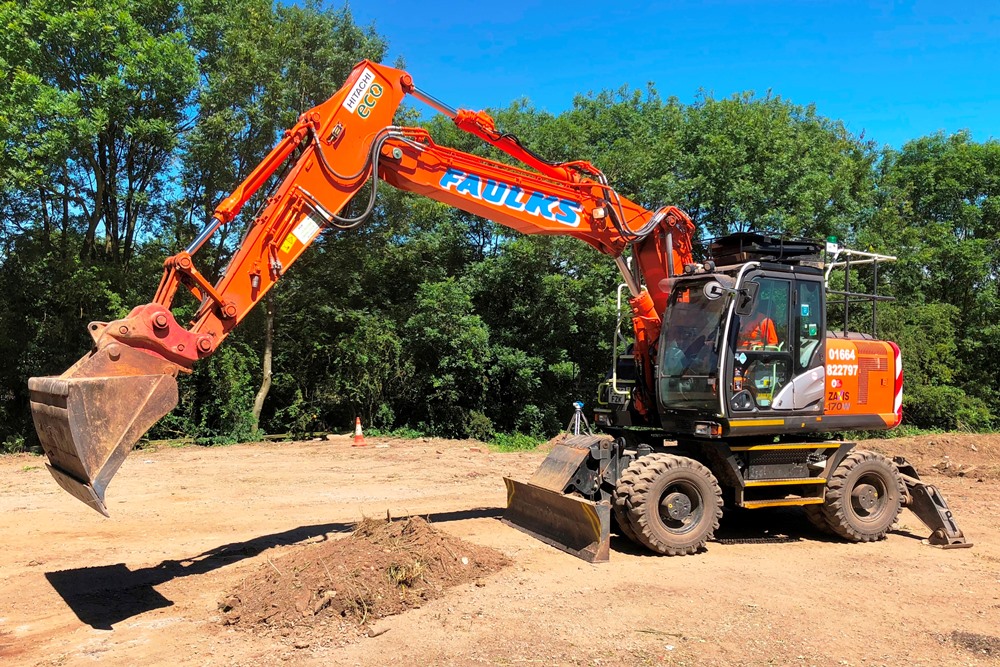 At
AE Faulks
, we're committed to minimising our potential impact on the environment. We operate in compliance with all relevant environmental legislation and strive to use pollution prevention and environmental best practices in everything we do. We provide a variety of operated and self-drive construction equipment throughout the heart of the Midlands in England. So, if you're looking for
plant hire in Derby
or
Nottingham.
Also,
plant hire in Leicester
,
Birmingham
, or any of the other
areas we cover
, please do not hesitate to
contact us
today.