Excavators are heavy-duty machinery used for a variety of construction needs. When it comes to hiring excavators for a project, there are two types to choose from: wheeled or tracked. Which model you choose is dependent on aspects such as the application you have in mind for the excavator, and the type of terrain that it's going to be operating on. Wheeled excavators and tracked excavators have a similar design and are used for similar applications, however, they are both are more suitable for specific environments.
At AE Faulks, we have a range of different-sized excavators in both the wheeled and tracked variety. Here we take a look at these two different types, and what you need to take into consideration when trying to decide which one would be the best choice for your construction project.
Versatility
When the job calls for high-production digging, tracked excavators are by and large the machine of choice. A high proportion of these jobs such as bulk excavation, demolition, quarry work and land clearance take place in open areas on softer, uneven ground for which tracked excavators are far better suited.
However, when it comes to working in urban environments with paved roadways and concrete slabs, the wheeled excavator offers far superior versatility and manoeuvrability. Their wheels are also unlikely to damage more fragile surfaces. Wheeled excavators can dig and do demolition work with the right attachments, making them the perfect choice for urban environments with mid-sized construction needs.
Our 14t and 18t wheeled excavators come with a two-piece boom, also known as a variable adjustable (VA) boom or triple articulated boom (TAB),  which provides a superior working range to that of the mono boom tracked excavators.  This is an excellent feature when working at close quarters or reaching high when outstretched. Other added benefits of a two-piece boom are improved right-side visibility and added machine balance during travelling.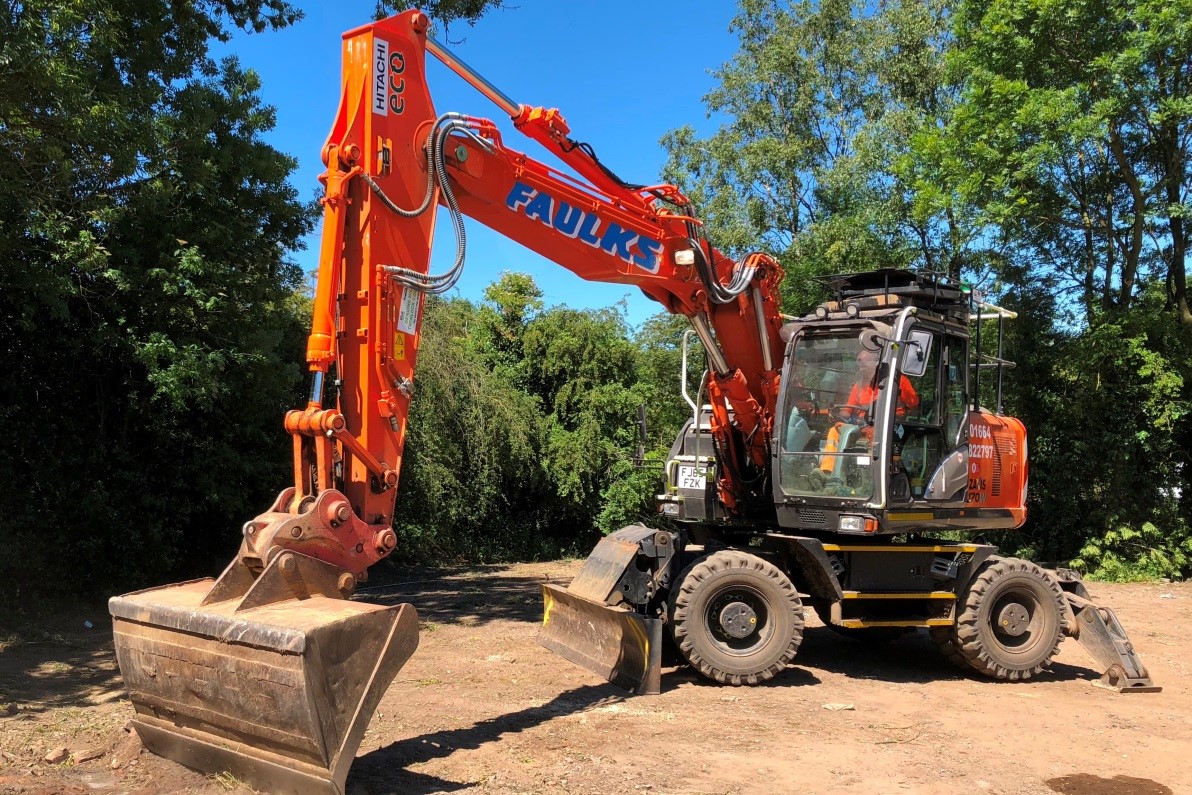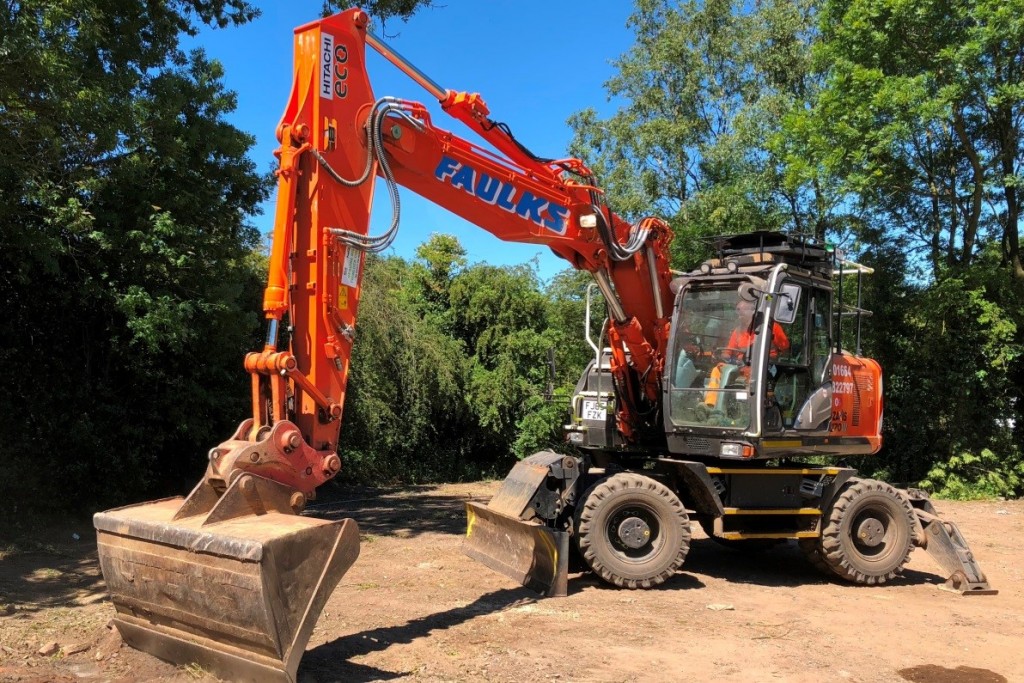 Stability
Tracked excavators sit lower than wheeled excavators. That lower centre of gravity, along with the added weight of the undercarriage and the bigger footprint provided by the tracks, give the machine greater stability. Wheeled machines typically come with a dozer blade and outriggers. When both are deployed, a wheeled excavator can be just as stable as a tracked excavator on firm ground.
Regarding lifting performance, the wheeled excavator will lift more due to the stability of the stabilizers and, when fitted with a two-piece boom, the ability to move the load centre closer to the excavator.
Digging Power
In terms of digging performance, the tracked excavator has a lot more power behind it. Wheeled excavators are just not as powerful and cannot dig as aggressively. However, wheeled excavators can be equipped with a variety of attachments to perform different jobs in places where a large, more immobile machine like a tracked excavator cannot reach. Power is not always the most important thing when it comes to excavators, and sometimes a less powerful machine like a wheeled excavator is more suitable for getting a job done.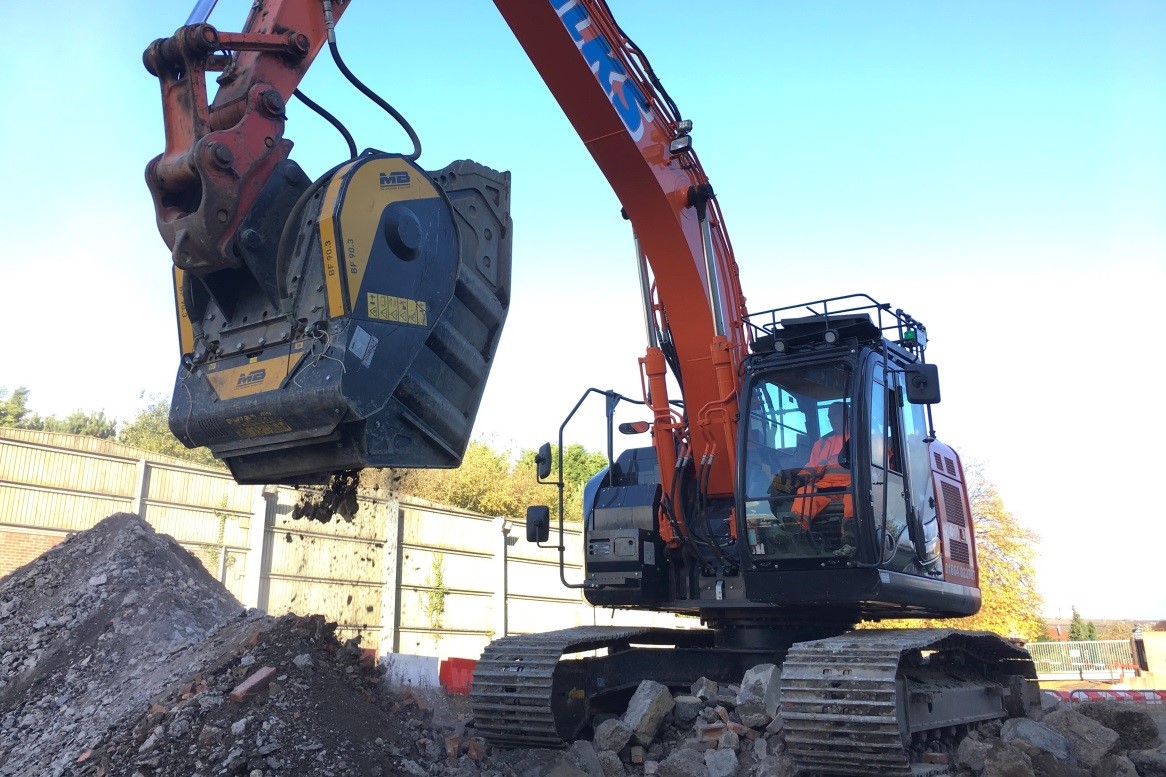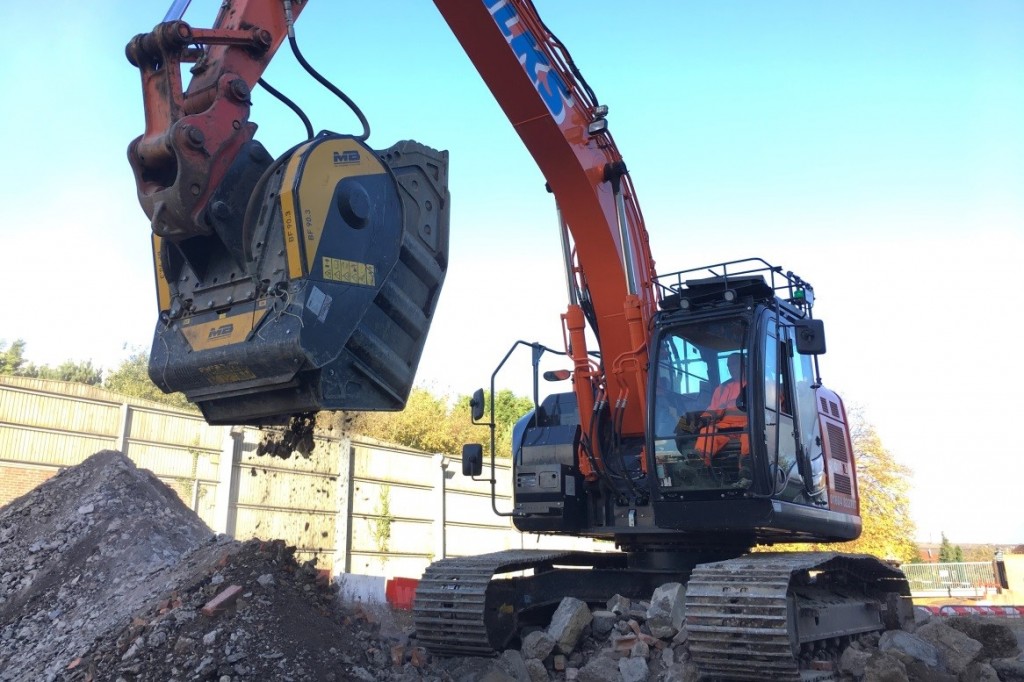 Mobility
Mobility is the primary distinction between tracked and wheeled excavators. As the wheeled excavator's smaller footprints are more compact in size, they can manoeuvre in places where the use of a tracked excavator would be impractical. They can travel on hard surfaces that a tracked excavator would severely damage.
Wheeled excavators can travel up to 22 miles per hour and they cross paved surfaces with ease. This mobility is a great asset for large jobsites that have multiple places requiring the use of an excavator. Tracked excavators, however, crawl along at between 4 and 6 miles per hour. The ability to move around faster can make a wheeled machine considerably more productive.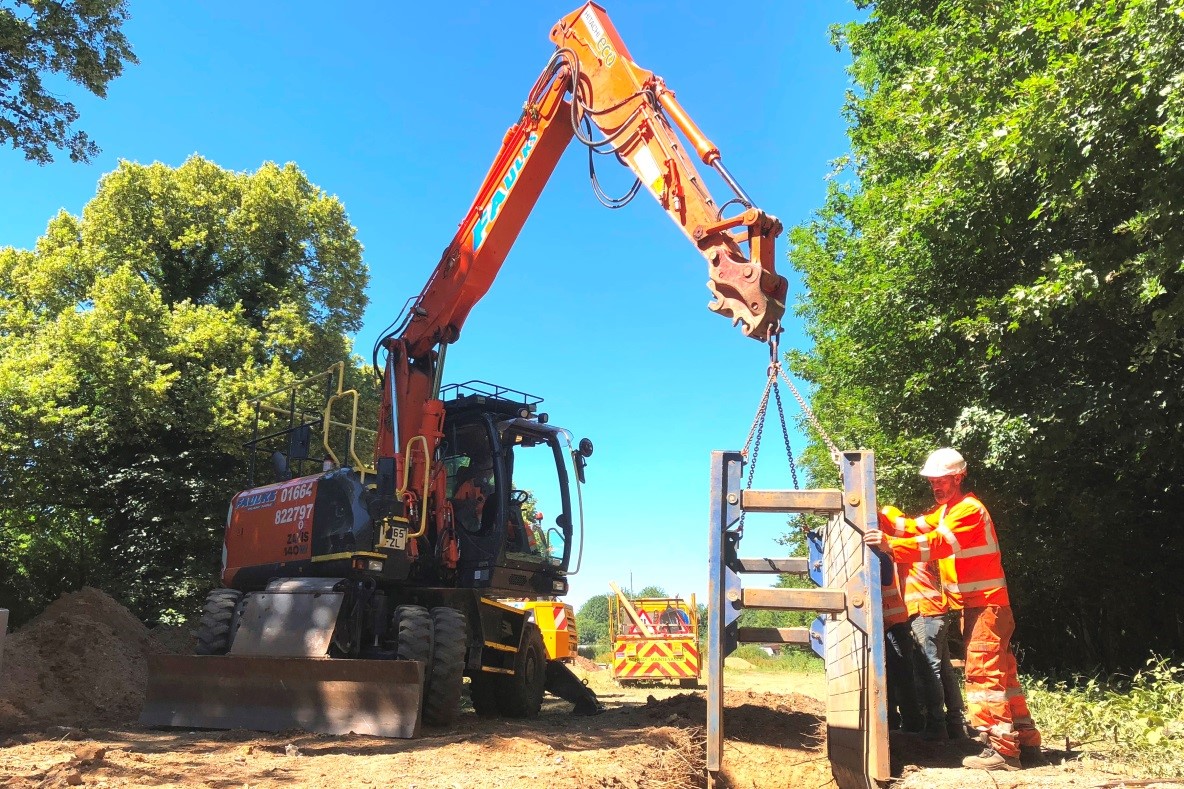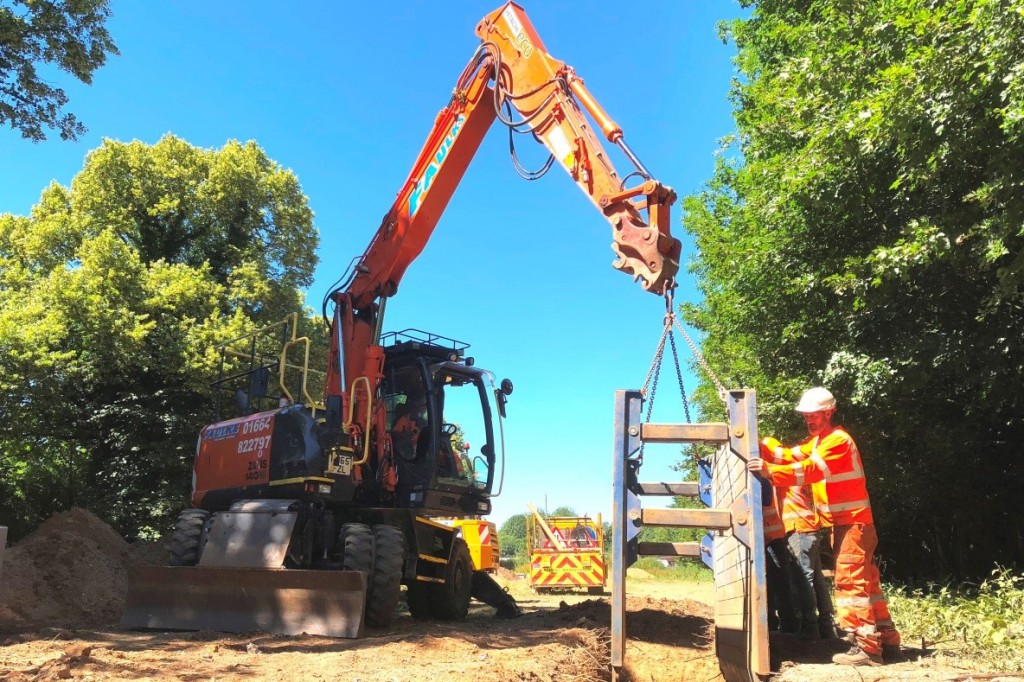 As a quick summary, if your job entails clearing, digging or demolition in open unpaved areas, tracked excavators are probably the more suitable choice. However, if you're working on paved areas that require greater versatility and manoeuvrability, then wheeled excavators are a must for this kind of work.
You can browse and compare AE Faulks' range of tracked and wheeled excavators for plant hire on our website. We offer plant hire in Leicester, Birmingham, Derbyshire and Nottingham as well as other regions throughout the West and East Midlands.