Technology is forever changing, advancing and growing to become even more essential in every industry around the world. In a hugely competitive business environment, using the latest technologies can help drive greater efficiencies and provide a cutting edge over less tech-savvy rivals. The plant hire industry is no different, relying on intricate pieces of machinery, which are consistently being updated and fitted with more advanced technology to help streamline processes.
Now it's about the data not just the dirt. The plant hire industry is quietly undergoing its own digital revolution, which is integrating into the wider construction industry, as technology starts to support greater levels of understanding and decision-making.
Here's a look at some of the advancements taking place in the plant hire industry that are changing the way we use construction equipment.
Machine Control Technology
Recent advances in digital technology used with construction machinery are offering significant productivity improvements. Equipment manufacturers such as Komatsu and Caterpillar are leading the way in machine control technology where 3D terrain models and global positioning system (GPS) tracking are used to position and guide earthmoving equipment claiming at least a 30% increase in productivity is possible, sometimes more.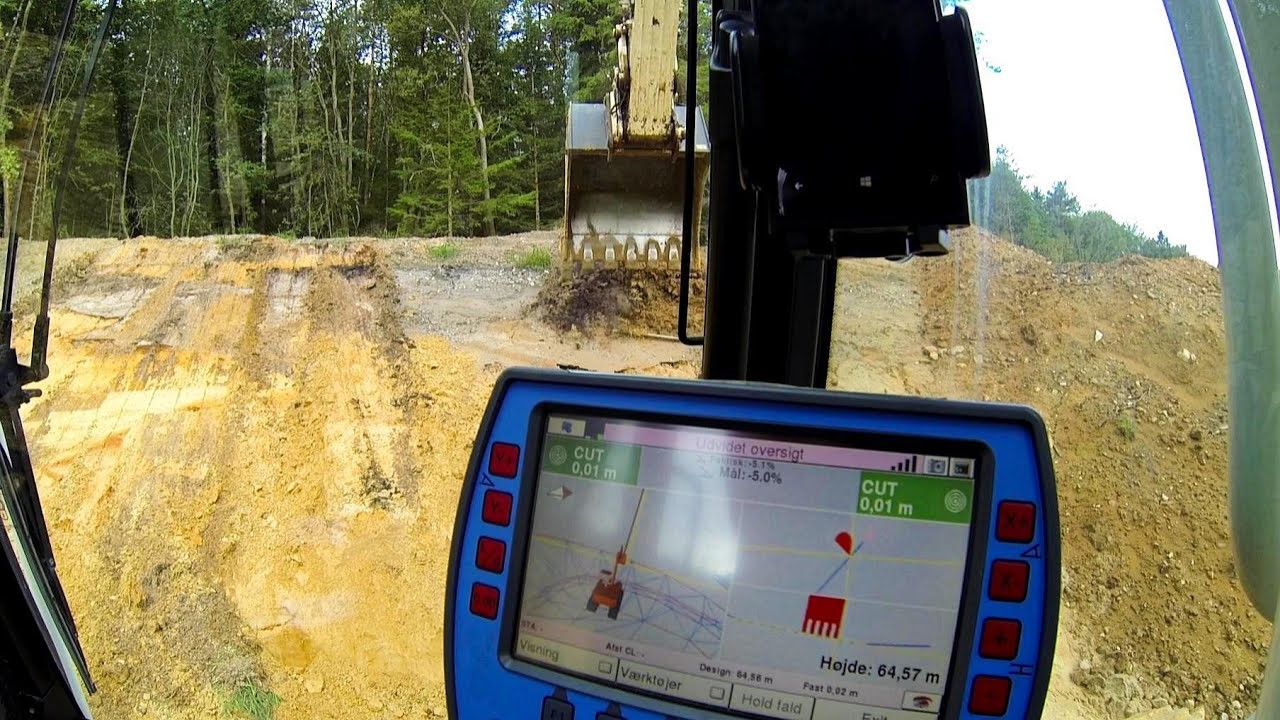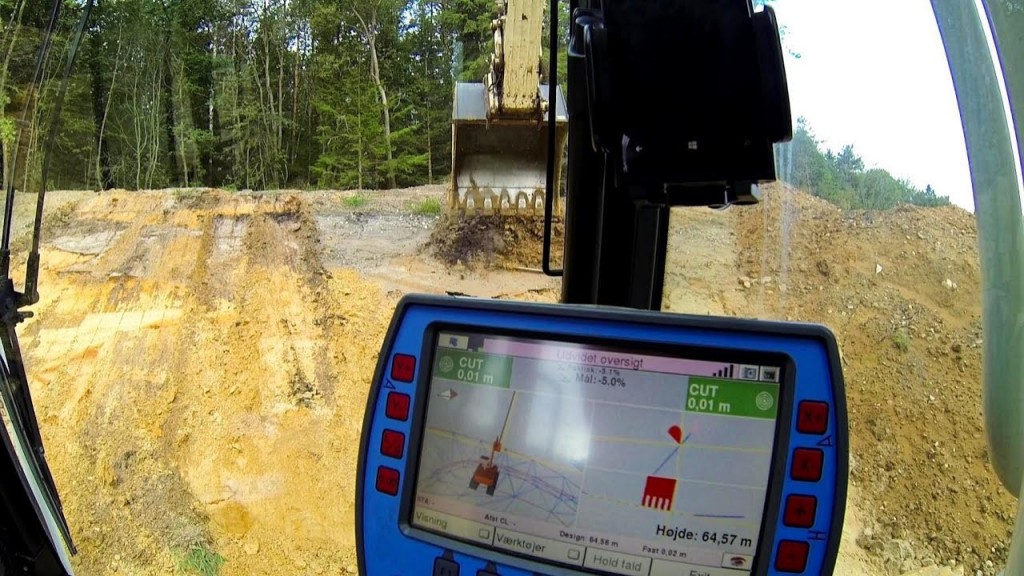 Much has been said about the rise of intelligent machinery, where automation or autonomous operation has been designed to aid operators and improve on-site performance and efficiency. Manufacturers gather data from a host of machine components, sub-systems and sensors, to build a comprehensive picture of machine operation. By combining this with site and fleet information, it is possible to provide communication between multiple machines on site.
The growth of efficient construction will be facilitated by powerful 5G networks. Major networks are currently racing to get this latest offering on the market, and with it will come the ability for construction companies to launch remote machine operation. 5G will finally provide the platform for remote operation of construction machinery thousands of kilometres away – plus operation of machinery below the ground too, without the latency issues suffered by previous network generations. Construction workers will be able to operate machinery from one single remote base, speeding up project timings and avoiding health and safety issues that can delay work on site. However, it is vital that the operator trusts both the benefits and the actual operation of the automation. Operators will need to adapt to new ways of working, trusting intelligent functions to carry out some of the tasks.
Telematics
Telematics is becoming a key player in the technologies changing the way the plant hire industry operates. These systems can provide machine diagnostic alerts to help prevent downtime, increase productivity and provide higher efficiency. With telematics, you can remotely track and create data reports for fuel consumption and operation. Having all this information to hand allows for a focus on the health of the machine, which can then be used to provide preventative maintenance. This vital information can be provided to fleet managers and equipment owners, providing a number of benefits such as vehicle location, misuse and theft.
New cloud-based solutions are now offering a much more integrated approach to data analytics across all areas of a company's business.
Driverless Vehicles
Self-operating and self-driving construction machinery are already in production, making repetitive manual tasks like excavation possible via these technologies and freeing up employees to focus on project management tasks. Some mining companies are already rolling out driverless trucks in quarries. Those made by the Japanese firm Komatsu, for example, find their way around using precision GPS and look out for obstacles using radar and laser sensors.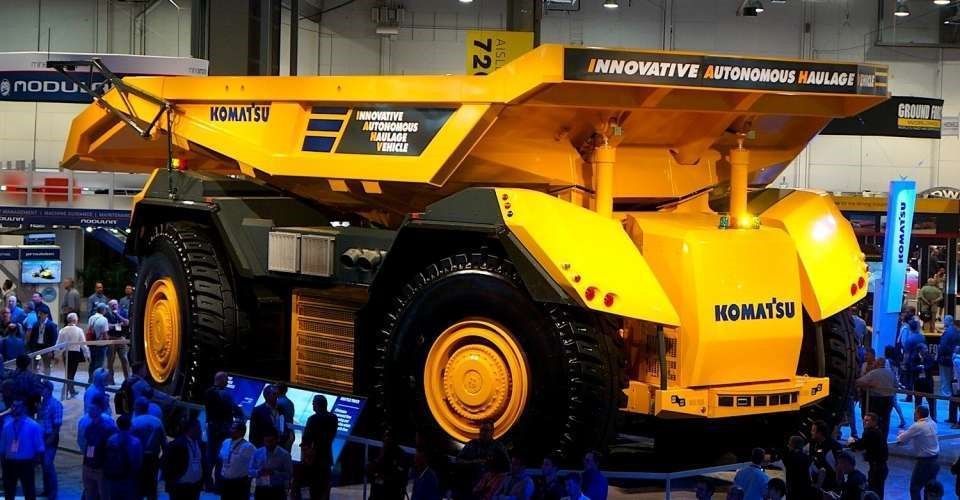 This is a far cry from the possibility of all types of construction vehicles being replaced by driverless versions, but it could indicate that's where the industry is eventually headed.
The road to full autonomy might be a few years away, but already machinery on construction projects is delivering efficiency gains from use of drones, data and other digital technology. This is not to say that people won't still be vital in an AI augmented world – far from it. Where machines can easily deal with high volumes of mundane tasks, people will always be more creative, empathetic, emotionally intelligent and effective overall. While computers can, in theory, learn from experience, they will possibly never be able to emulate humans.
AI
Artificial intelligence is making strides in many different industries and is predicted to grow exponentially over the years as the technology develops and becomes more advanced. In fact, some people predict robots taking over large chunks of the human workforce in the future, putting many people out of work and causing severe changes in the way the economy operates.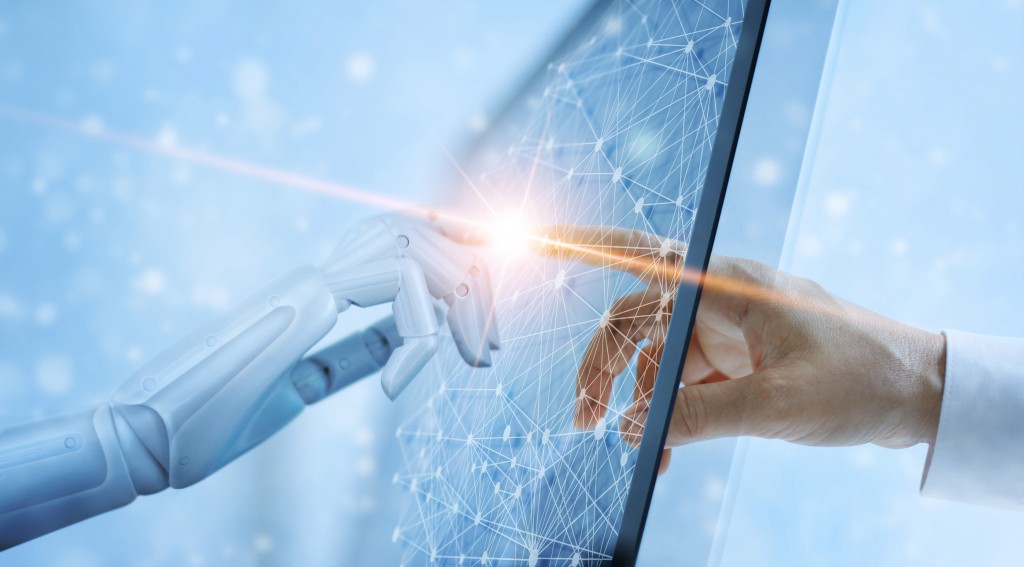 One of the main components of AI is machine learning, the ability of technology to take on unlimited amounts of data and learn from it as algorithms, onboarding key messages and using trial and error to suggest improvements. Image recognition and classification could also be used to assess video data collected from worksites to identify unsafe work practices, and then use this data to inform future training needs.
At the moment, the plant hire industry is slow to uptake the use of AI, compared to leading sectors like transportation, healthcare and financial services. AI is gaining traction but is in its early stages.
We hope you enjoyed this brief look into the technologies advancing the plant hire industry. If you're looking for a plant hire company to provide high-quality machinery, look no further than AE Faulks Ltd. We provide plant hire throughout the West Midlands and East Midlands, such as plant hire in Birmingham, plant hire in Nottinghamshire and plant hire in Leicester. Contact us today for more information or take a look at the full range of areas that we cover.