A bulldozer (or just a dozer) is a heavy piece of plant equipment found on many construction sites. It can be characterised by its large, flat blade attached to the front, which can be moved and lifted with its hydraulic arms and the tracks which they use to get around on tricky terrain.
Bulldozers make light work of moving large quantities of earth and soil. Their blades can be used to either push or lift and move material to a different location. This makes dozers essential tools within the construction industry, particularly when it comes to demolition or in the building of roads.
Whilst advantageous, bulldozers are quite technical pieces of equipment, and great care should be taken when operating one. Here is a guide to everything you need to know about hiring a bulldozer from AE Faulks.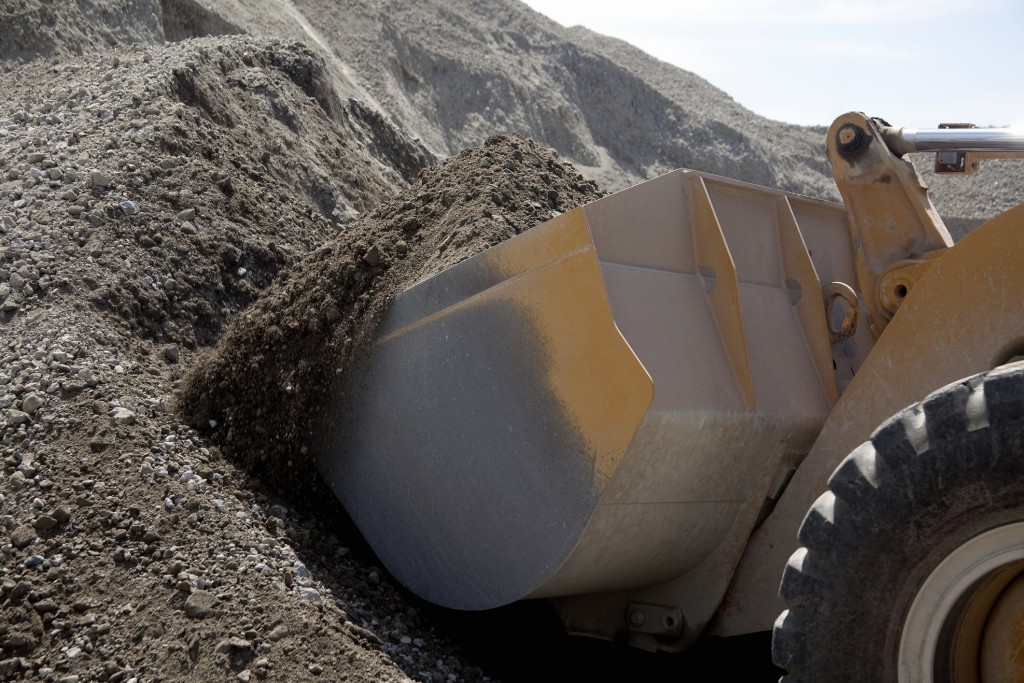 Operation
Bulldozers are operated by the driver who sits in a cab which is mounted to the top. In some bulldozers, such as the ones we have available at AE Faulks, the cab mount uses a cab damper which is there to provide shock and vibration absorption whilst the dozer is travelling in adverse conditions. The cab damper spring isolates the cab from the machine chassis, suppressing vibration and providing a quiet, comfortable operating environment.
The bulldozer is operated with the use of a palm command electronic controlled joystick. Shifting gears is carried out with the gear shift lever's push control button. Bulldozers have different speed settings available to match the job conditions with the greatest efficiency. In addition, some dozers, such as the D51PX LGP, have an automatic speed change mode, allowing the dozer to shift speeds at optimal times to improve productivity and provide the best fuel efficiency.
Reliability and Durability
As bulldozers are used for such heavy-duty construction work, it is paramount that the equipment is reliable and durable for operation. The D51PX LGP was designed with the goal of manufacturing a dozer with low maintenance cost and a long lifespan. This has been achieved by reducing the component complexity and using a strong modular design. The undercarriage has a large link, bushing diameter and wider sprocket teeth to extend the undercarriage life. The two-carrier roller design maintains track tension and alignment. The simplified, high-rigidity structure of the nose guard's thick plates reduces vibration, making for a smoother operation and increasing the dozer's lifespan.
When hiring a bulldozer for any construction work, careful care and consideration must be taken to ensure that the equipment can get the job done. The make and model of the dozer should be from a reliable manufacturer with a good reputation for providing quality equipment to minimise the risk of needing any replacement equipment halfway through a project.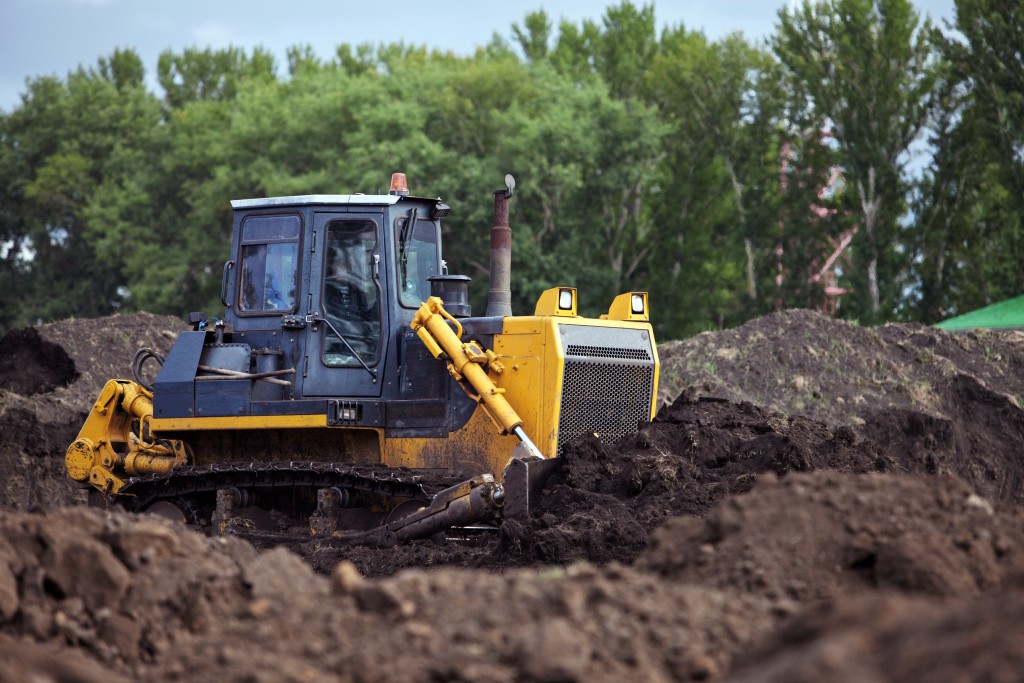 Maintenance
When operating a bulldozer, the equipment must be easy to maintain to ensure you get a long service life from your equipment. The D51PX LGP incorporates a swing-up fan with a gas strut-assisted lift locking system to provide easy access to the radiator, oil cooler, and charge air cooler. The multi-function monitor panel displays the running time, engine revs, fuel level and water coolant temperature in real-time, so you always know when something needs to be addressed. The service doors allow for convenient and safer access to the family service points from the ground.
The D61PX LGP also has conveniently located maintenance points to make necessary inspections quick and efficient. This bulldozer's radiator core and the core on the front side of the oil cooler can be easily cleaned by running the hydraulically driven radiator fan in reverse.
Dozers from AE Faulks
At AE Faulks, we have two types of high-quality Komatsu bulldozers available for hire. The Komatsu D51PX LGP is an excellent dozer for shaping and trimming applications; it can be fitted with either two-dimensional laser equipment (for flat or continuous grade work) or a three-dimensional total station or GPS system for more complicated variable level designs.
It provides unmatched visibility and safety thanks to its cab-forward design and integrated ROPS/FOPS, with tinted windows for excellent visibility in all directions. There is exceptional comfort for the operator due to its Palm Command Control System, cab damper and the large and quiet pressurised cabin. The suspension system combines outstanding protection against high impacts and suppressing noise in the cab for a smooth, quiet ride over rough terrain.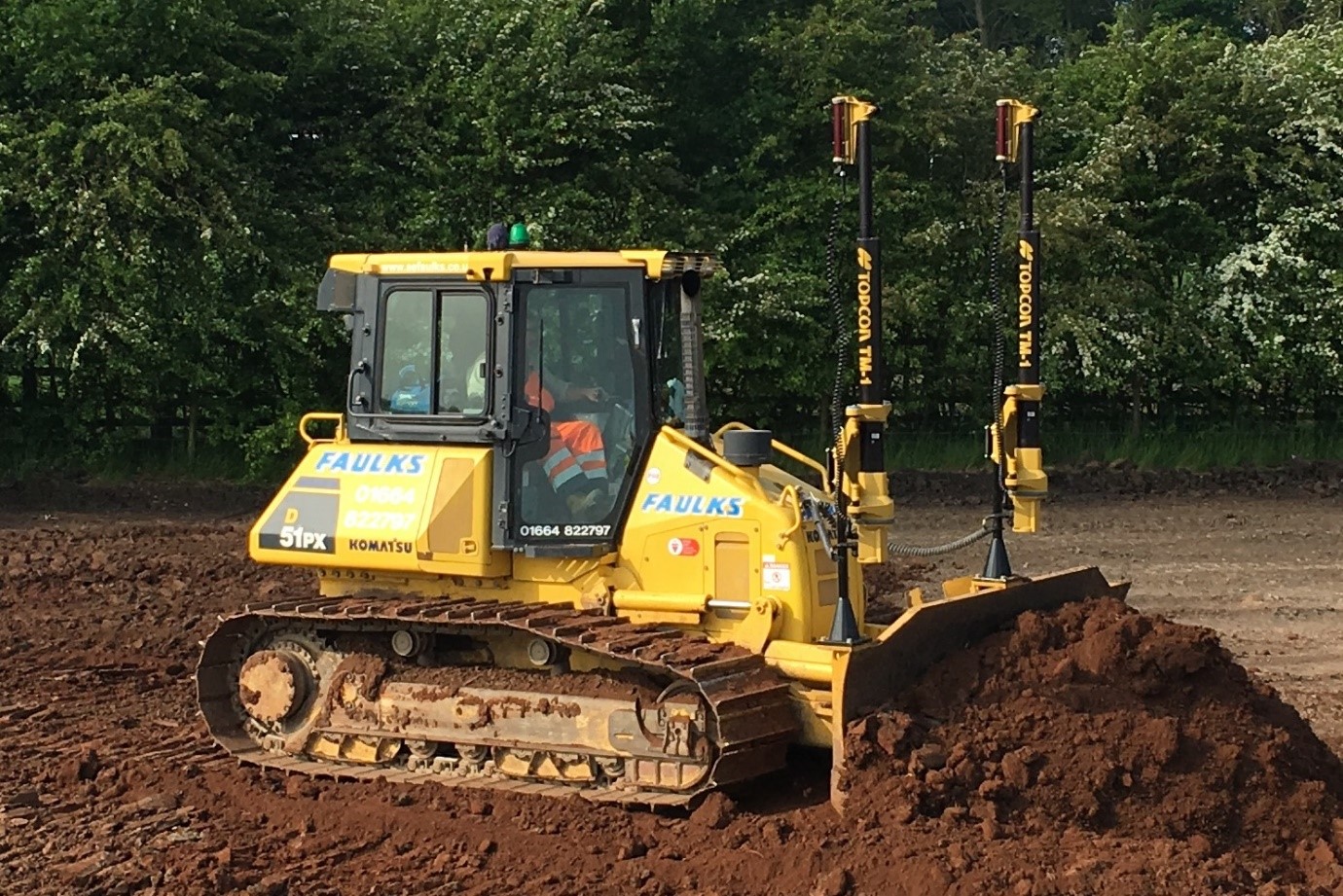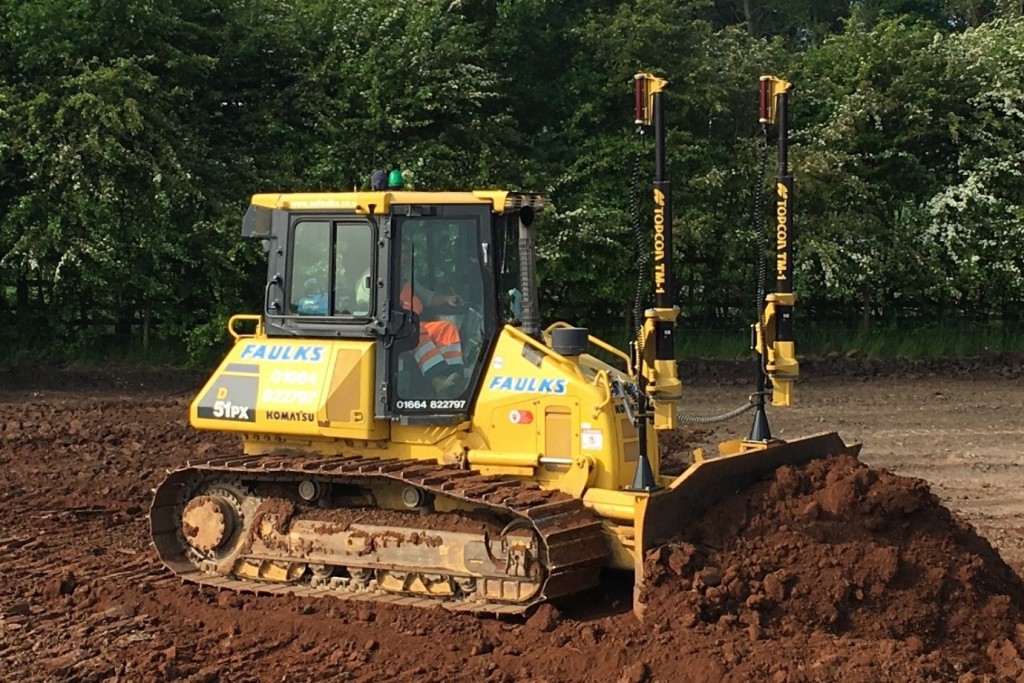 The other dozer model we have available for hire is the D61PX LGP, a more heavy-duty model. This durable dozer can master tough and varied working conditions with its six-way blade for shaping and trimming applications. In addition, the low ground pressure undercarriage enables the machine to operate in soft ground conditions by increased track contact area and reduced ground pressure for improved stability.
This dozer uses a unique super-slant nose design for first-class operation, with a quiet and comfortable cab for the operator that includes a fully adjustable air-suspended seat. The cab's hexagonal design and large tinted glass windows provide excellent panoramic visibility. In addition, the high capacity climate control system pressurises the cabin to keep dust out, ensuring complete comfort for the driver.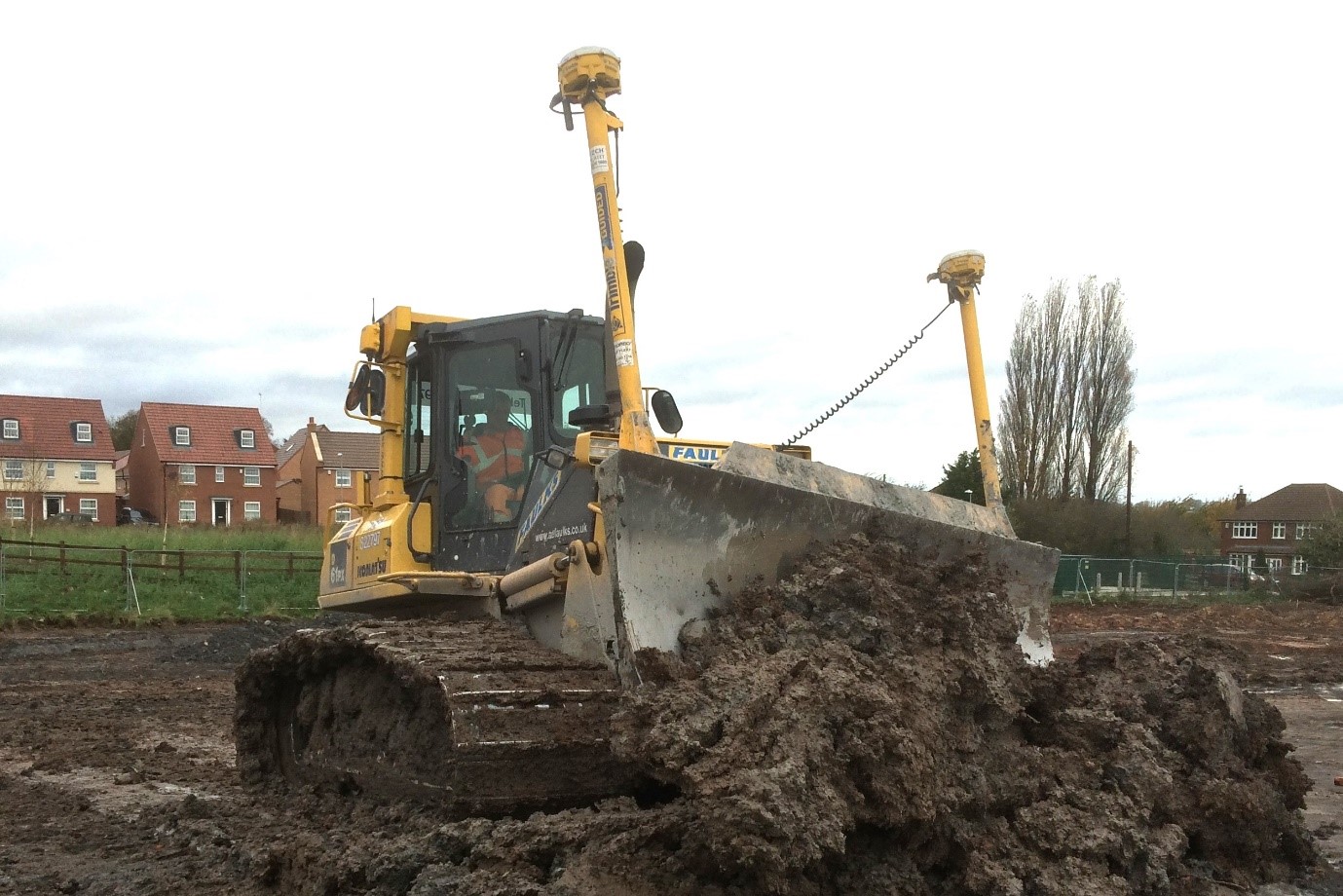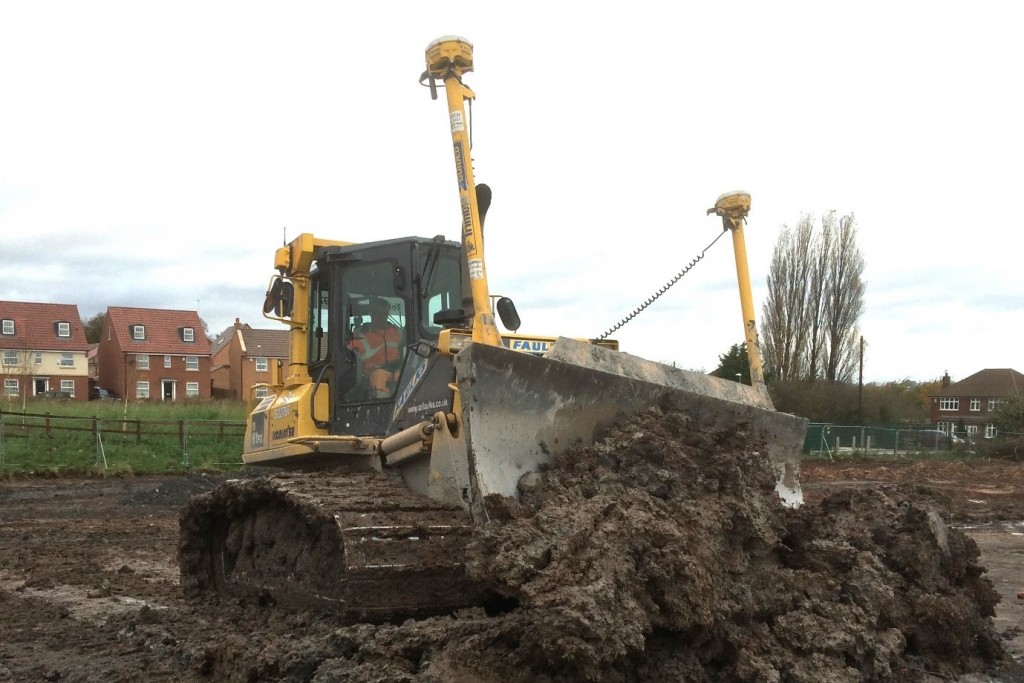 Get in touch with AE Faulks today to find out all about hiring one of our bulldozers or for any other of our plant hire services. We specialise in
plant hire in Leicestershire
,
Nottingham
, also,
plant hire in Derby
and
Birmingham
, among
other areas
in the East and
West Midlands
, and our team are always on hand to answer any of your questions. At
AE Faulks
, we can help however large or small your project.