At AE Faulks, we provide a wide range of construction plant for hire throughout the West Midlands and East Midlands.  Our heavy plant fleet consists of tracked and wheeled excavators, articulated dump trucks, dozers, and agricultural tractors.
Today we're taking a closer look at dozers, including how they work, their applications on construction sites and the models available through AE Faulks Ltd.
How Dozers Work
A dozer (short for bulldozer) is a piece of heavy construction machinery that consists of many parts, but the three most noteworthy are its blade, tracks and ripper attachment.
The type of blade mounted on the front will dictate the application the dozer is best suited for.  A straight blade (S-blade) is the shortest type of bulldozer blade.  Straight blades lack a lateral curve or side wings and are typically used for stripping.  A universal blade (U-blade) is the tallest and widest type of bulldozer blade.  U blades have a curved shape with large side wings which help keeps material from spilling out while being pushed.   U-blades are used for pushing and bulk handling materials.  There is also a combination blade (semi-U), with a slight curve and smaller side wings which are used to push softer sand and soil.  Angle blades, known as two-way-blades, are straight-shaped and are used for pushing material off to the side while shaping the ground.  Power-angle-tilt blades (PAT) have multi-directional blade control.  Bulldozers can be equipped with either 4,6 or 8-way blades.  These blades are used for land clearing and grading purposes.
The tracks on the dozers allow them to be stable when manoeuvring over uneven and sloping terrain.  Dozers are usually fitted with standard width tracks which are used on harder ground conditions.   In softer ground conditions extra wide tracks, known as low-ground pressure tracks (LGP), help distribute the weight of the machine over a larger area (decreasing ground pressure) and provide exception surface grip (tractive force).
Common attachments to a dozer are rippers and scarifiers.  A ripper is a claw-like device on the rear of the bulldozer.  Rippers are used to break up hard ground ready for excavation/grading/surface preparation.  Rippers are available in single or multiple shanks.  Scarifiers work in a similar manner to rippers but are made up of numerous spikes that 'rake' the surface of the ground, which is ideal for ground clearance and loosening up the top ground layer.
The Importance of Dozers in Construction
Dozers are predominantly used for earthmoving, quarrying and mining applications.  The range of models spans from utility models, with 75 horsepower and an operating weight of less than 9t, to those approaching 900 horsepower and weighing in at nearly 110t.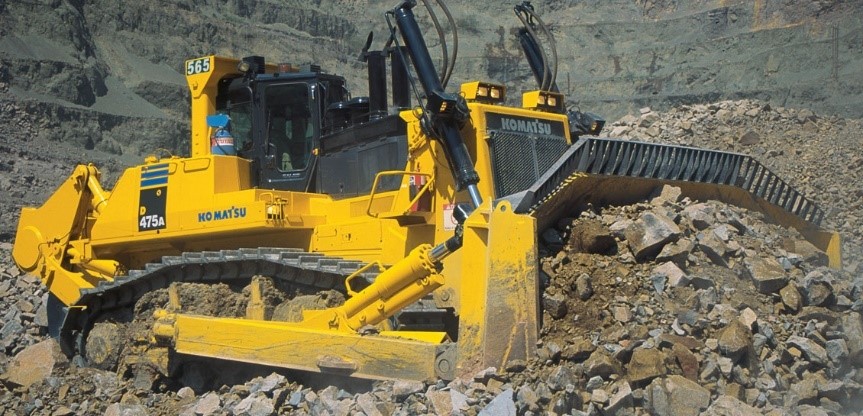 In construction, dozers aren't just used for pushing out large amounts of material efficiently but are also used for site surface clearance and more precise levelling and grading of soils and stone.  Bulldozers can also be equipped with intelligent machine control systems (such as GPS) increasing production and grading efficiency.
A dozer can improve the efficiency of your project if the right size and configuration is selected.  Here are a few things to keep in mind when reviewing bulldozer types for your next project; identify its purpose (pushing materials or levelling out?); analyse the work site (is it confined or over a large open space?); consider the terrain (working on hard or soft ground?); what type of materials are you working with (what is its density?).
Dozers from AE Faulks Ltd
At AE Faulks, we provide dozer hire throughout the Midlands.  Here are the machine models you can hire for your next construction project.
Komatsu D51PX LGP
The Komatsu D51PX LGP is a reliable and versatile 13t dozer designed for safety and productivity.  Fitted with a 6-way PAT blade and low ground pressure tracks, this is an excellent dozer for shaping and trimming applications on the most demanding site conditions.
These machines are 'plug and play' ready for 2D laser, 3D total station or GPS automated control – ideal for more complicated variable grading projects.
The Komatsu EU Stage IV engine is productive, dependable and efficient. With ultra-low emissions, it has less environmental impact and a superior performance.
A super slant nose gives the D51PX operator exceptional visibility. This unique feature dramatically increases efficiency and jobsite safety, with operators having full view of both the blade and the ripper and of objects close to them.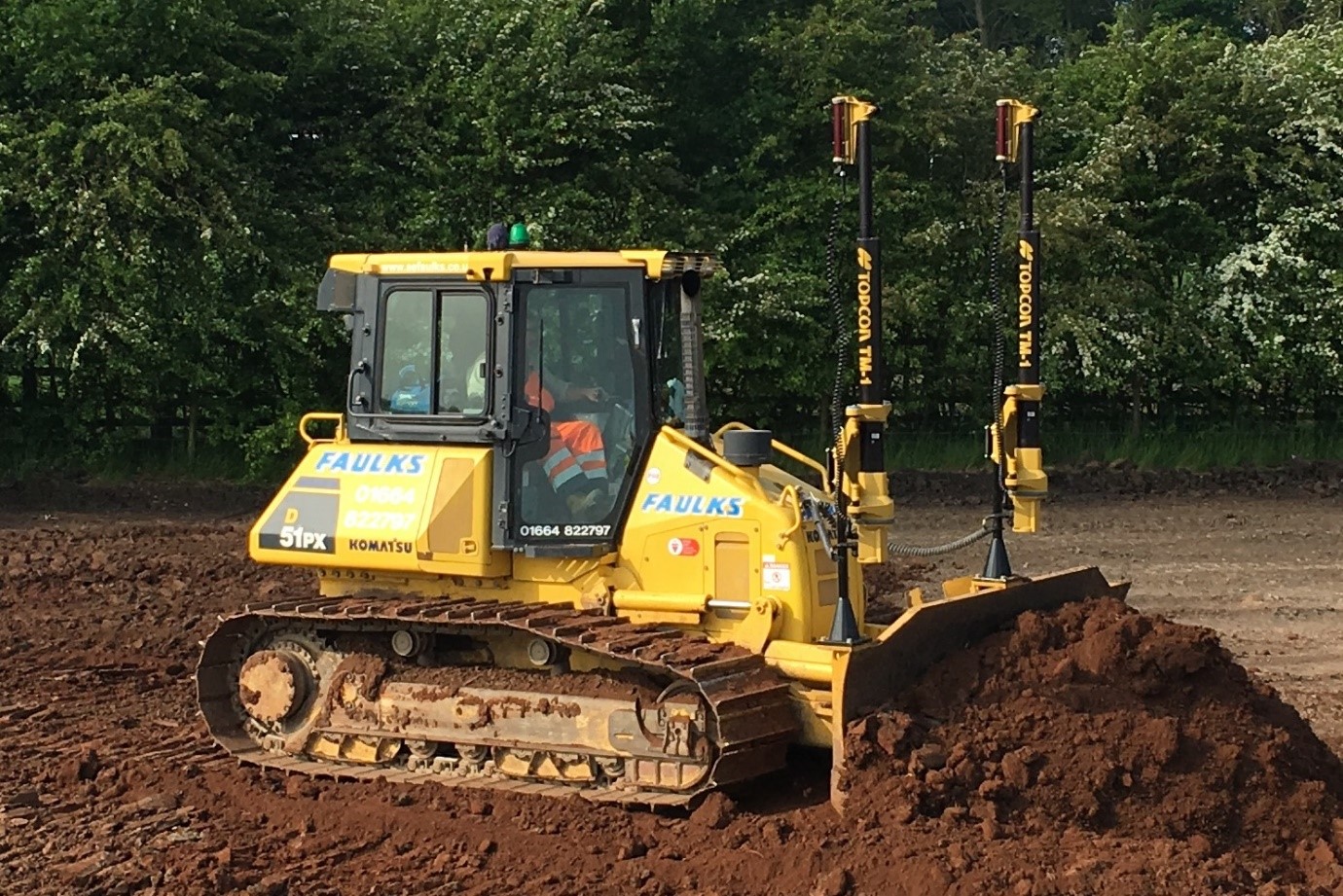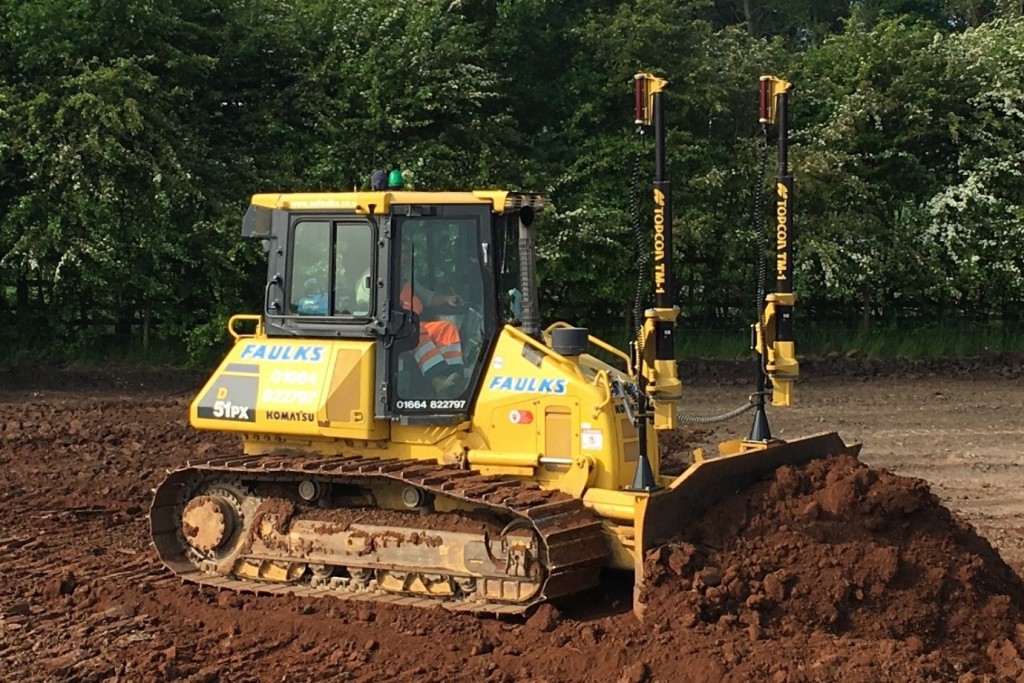 Komatsu D61PX LGP
The Komatsu D61PX LGP is a reliable and durable dozer that has mastered tough and varied working conditions.  Its low ground pressure undercarriage allows it to operate on soft ground conditions, with increased track contact for improved stability.  These dozers are fitted with a 6-way PAT blade to provide the utmost versatility.
Its powerful 115 horsepower engine and state-of-the-art controls ensure that this machine is ready to sort out most jobs.  Its easy operational control and comfortable cab are perfect for safe and productive work, making the Komatsu D61PX a reliable and exceptional machine for trimming, pushing and grading works.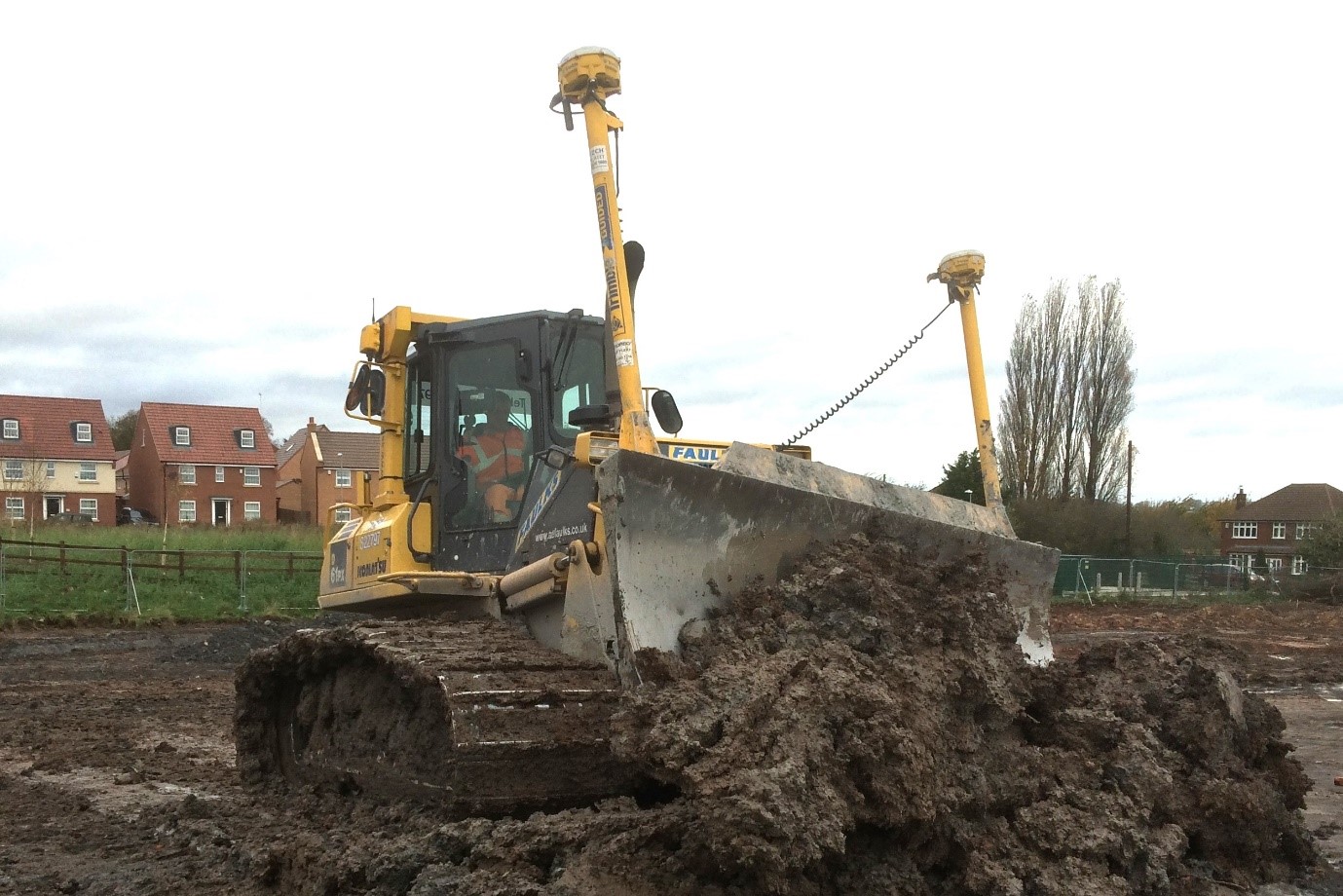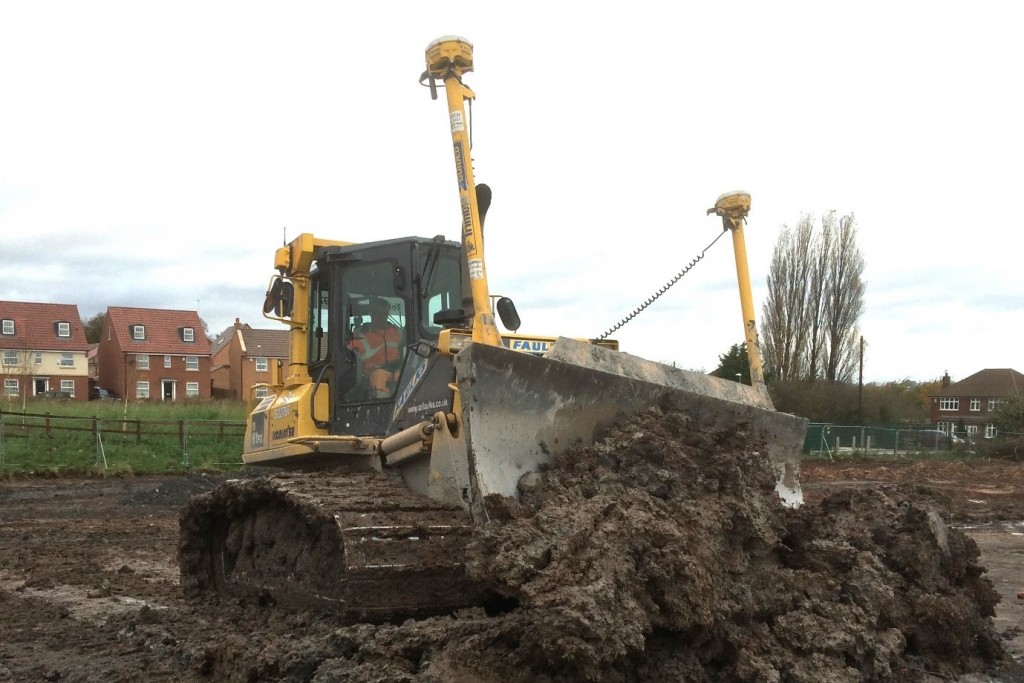 AE Faulks is a leading construction plant hire company servicing the construction and building industries throughout the West Midlands and East Midlands. Whether you're looking to hire dozers, dump trucks, diggers or excavators, we have all sorts of plant machinery perfect for a wide variety of applications. Contact us today for plant hire in Birmingham, plant hire in Leicester or plant hire Derby, or take a look at the full range of areas that we cover.