Within the earthworks industry GPS/GNSS technology is mainly associated with dozers and motor graders to achieve precise trim levels over large areas very efficiently.  However, recent developments by some manufacturers are enabling this technology to be factory fitted to their excavators.

Here at AE Faulks we are investing in this technology with the introduction of GPS enabled Komatsu PC210LC excavators. We have four tracked excavators for hire.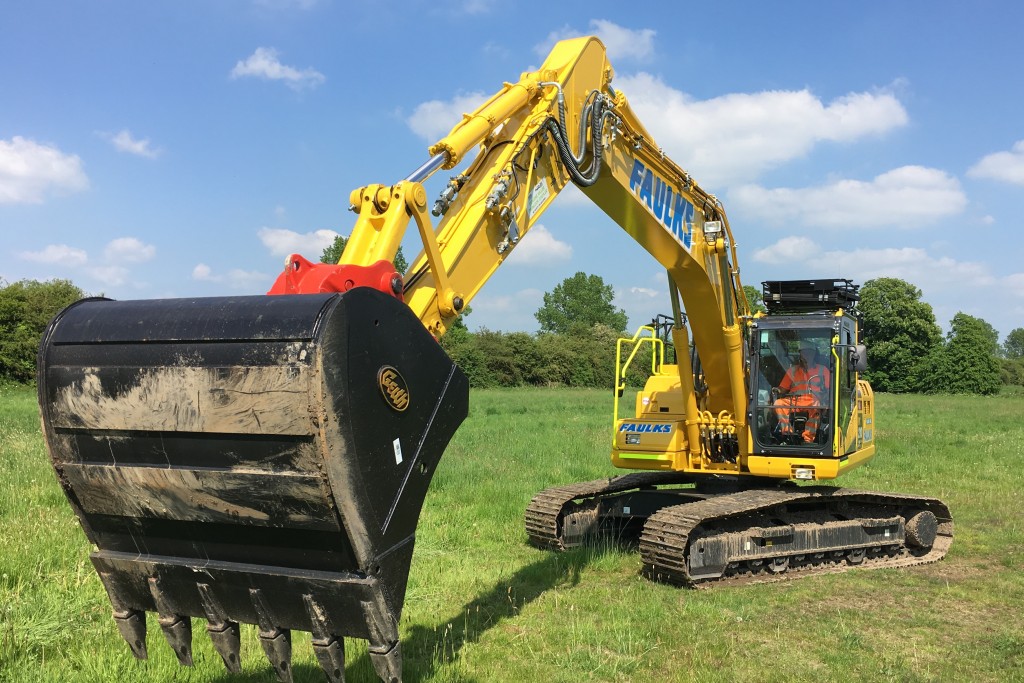 As with dozer and grader applications, excavator GPS/GNSS systems get their corrected real-time bucket positioning data from a base station set up at the job site. The operator plugs a digital, 3D design model of the site into the excavator's monitor which simply and clearly guides the operator to the correct line and level.  The operator can choose from various monitor views including plan, profile, cross section and grade indicators.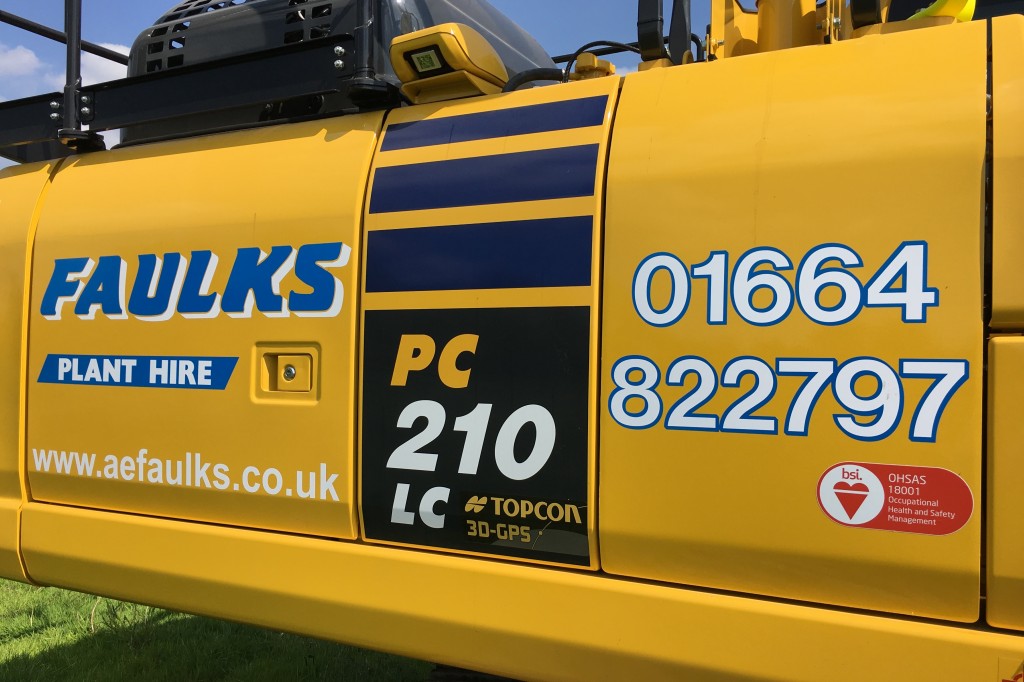 There are many benefits in using this technology on excavators:
Excavation – Enables the cutting of complex contours and the precise excavation/trim of earthwork batters unhindered by setting out stakes. Also underwater and blind excavations are no longer a problem.
Drainage – Precise trench excavation alignment and level control without the need for regular setting out or checks. Accurate grading of pipe bedding material ready for pipework installation.
Safety – No need for a gangerman and labourer to be continuously sighting-in profile boards to check for line and level.  This helps keep site personnel clear of the machines working area.
Saving in manpower – The tracked excavator does it all by precisely controlling line and level requirements.
Quality, Productivity and Efficiency – Doing the job quickly and right first time significantly speeds up progress and reduces material wastage.
For more information on our GPS enabled and tracked excavator hire please call our plant hire desk on 01664 822797 (option 2) or send us an email. Alternatively, we also provide many other types of plant for hire, such as road sweeper hire in Derbyshire and tipper hire in Nottingham, you can also take a look at the full list of areas we cover to find out more about plant hire in Leicester, Derby, Birmingham and other areas..