Whether you're working on the construction of new homes or carrying out a complete renovation, it pays to have the right machines to help you carry out the job in the most efficient way possible. As part of AE Faulk's plant hire services, you can hire dump trucks as well as dozers and excavators, plus plenty of other machines which will ensure you complete the job on schedule.
Dump trucks are especially handy if you're working on a job that requires heavy loads to be safely transported regularly. Not only are they suitable for a wide range of different working conditions, but they have several distinct features which make them more than well-equipped for handling heavy loads.
Whether you need to carry large quantities of soil, rubble or waste, a dump truck is perfect for carrying and transporting pretty much anything you need it to. The bed has been designed so that the weight is evenly distributed, which means the driver can safely haul different types of materials over uneven ground without incident. Here are the reasons why a dump truck should be on your list of plant to hire for your next construction job.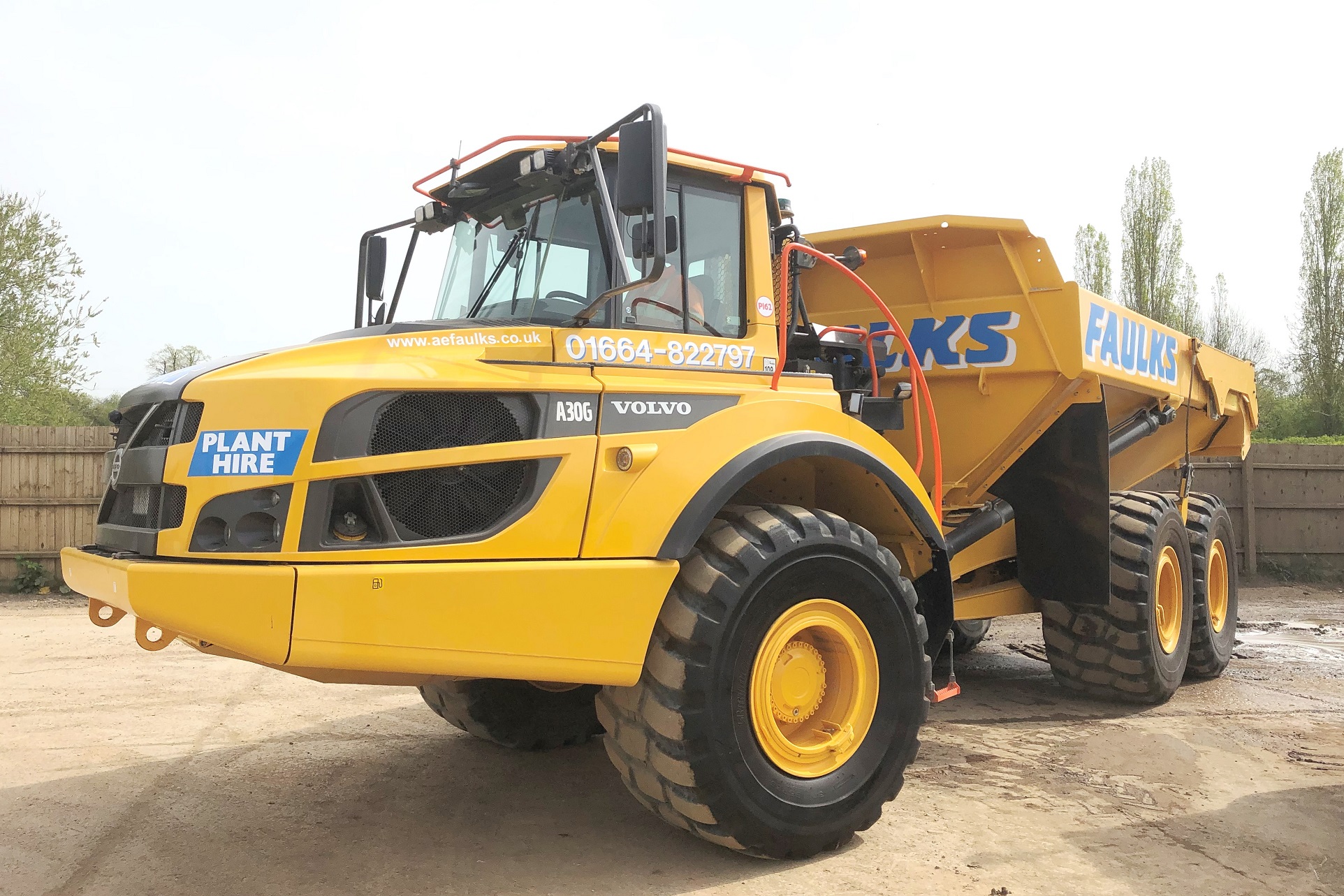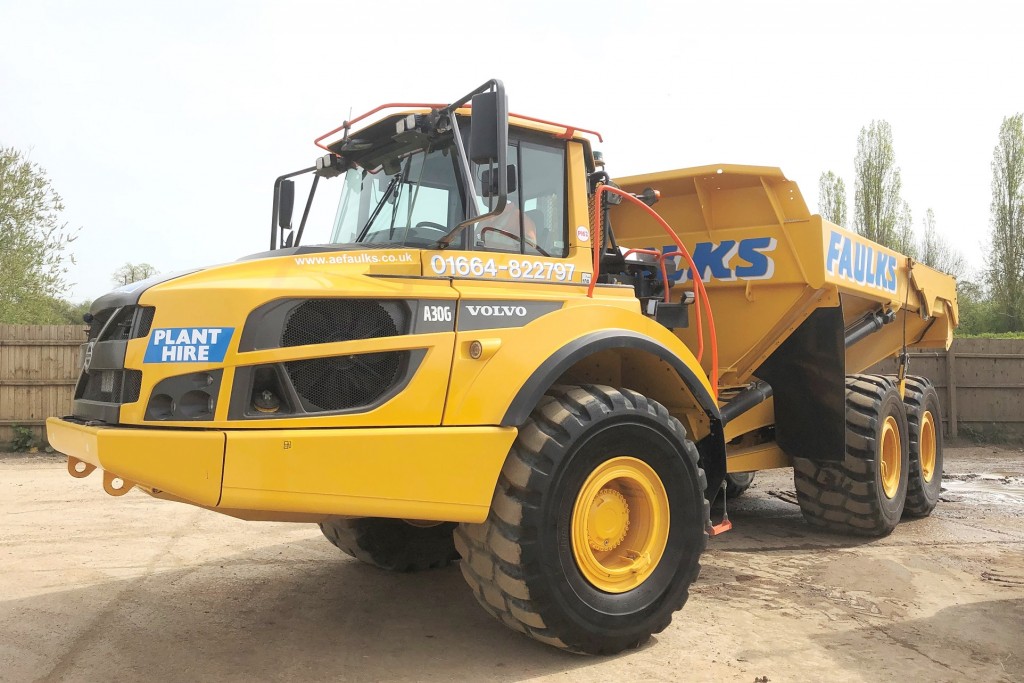 Use Less Manpower
By hiring a dump truck, you can reduce the amount of manpower needed to shift the waste from your construction site. If you're planning to clear up a site manually, you will need an awful lot of people to shift the waste. When you hire a dump truck, you only pay for what you need. You can hire a dump truck at any point during your on-site project and have it delivered to your site to shift the waste, freeing up your workers to undertake other tasks.
You will save money and time by not having to waste many hours having your workers clear up waste on-site by hand. It also creates a safer work environment, as manual labour is one of the biggest causes of on-site construction injury.
Move Waste Quickly
Timing on a construction site is everything. Whether you need to move waste as part of a one-off project or as a daily occurrence, the quicker you move waste out of the way, the sooner you can get on with the job at hand.
Dump trucks can handle the job quickly and efficiently, freeing up the on-site space you need to get on with the next phase of the construction.
A Lot of Power
You may find that some vehicles don't operate as they should if they are carrying a heavy load. Dump trucks, on the other hand, have been specifically designed to function under especially tough working conditions. That means drivers will always have total control over the load.
The power take-off system, which has become a feature of dump trucks, will provide significant strength to effectively and efficiently power the lift mechanism on the truck. Ultimately it means no matter how heavy your load is, assuming you're operating within the payload capacity, a dump truck will be more than capable of handling the weight.
Save Money
Buying plant machinery can be a substantial financial investment. You must purchase the equipment and keep it maintained and safe for operation, fixing any problems that arise. When it comes time to sell your plant when you no longer need it, you will not get back anywhere near the same amount you paid initially, as the machines depreciate in value. Additionally, you won't have access to all the latest gadgets and technological upgrades that newer pieces of equipment will have, which you most likely won't be able to afford if you've already purchased your own plant equipment.
However, when you rent plant such as dump trucks from a plant hire company like AE Faulks, you get all the benefits of owning plant equipment, without any of the downsides. You won't have to maintain the machine or repair any faults; you will have access to the latest in plant hire technology, and you won't have to spend money on storage and security to protect your investment.
It's much cheaper to rent pieces of plant equipment for what you need than buying out right. Once you're done with the dump truck, we will take it away and you can re-hire it in the future when and if you need it. It's just one of the fantastic benefits that come from hiring plant hire equipment from AE Faulks.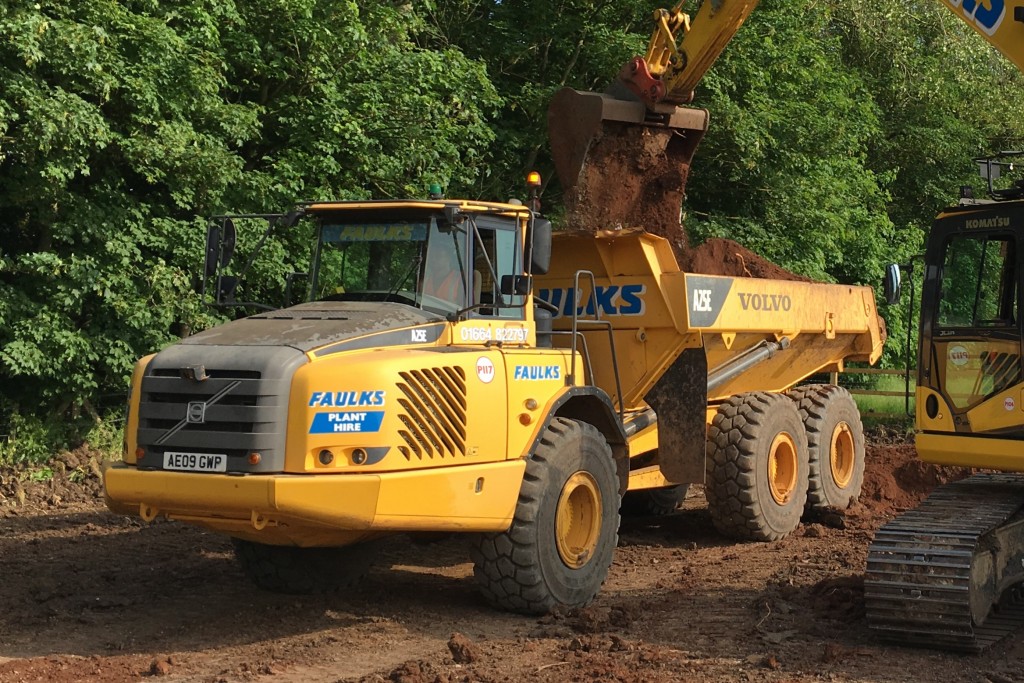 For more information on our plant hire service, such as our
tipper hire in Nottingham
,
plant hire in Derby
,
road sweeper hire in West Midlands
or any of our
other West Midlands and East Midlands
plant hire services, do not hesitate to contact us today.