Many dangers and hazards lurk around a construction site, both seen and unseen. Ensuring that your site is as safe as possible and prepared for all eventualities that may be unavoidable is paramount. Not only is it a legal obligation of the site manager, but a moral one to ensure the complete safety of all employees and any potential members of the public in the area. At AE Faulks, we understand how imperative safety is on a construction site.
So, what measures should you put in place to ensure that your construction site is as safe as possible for everyone?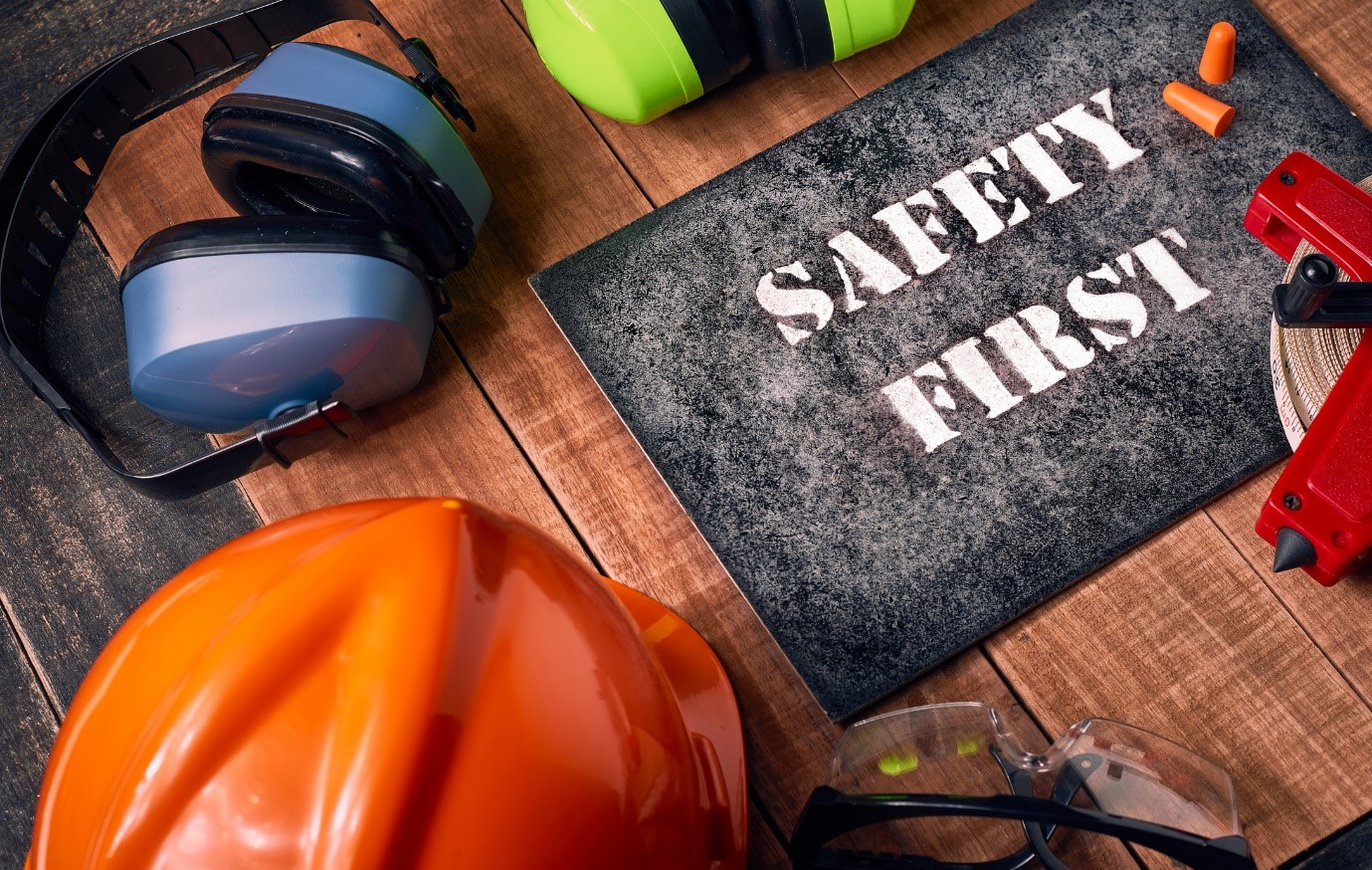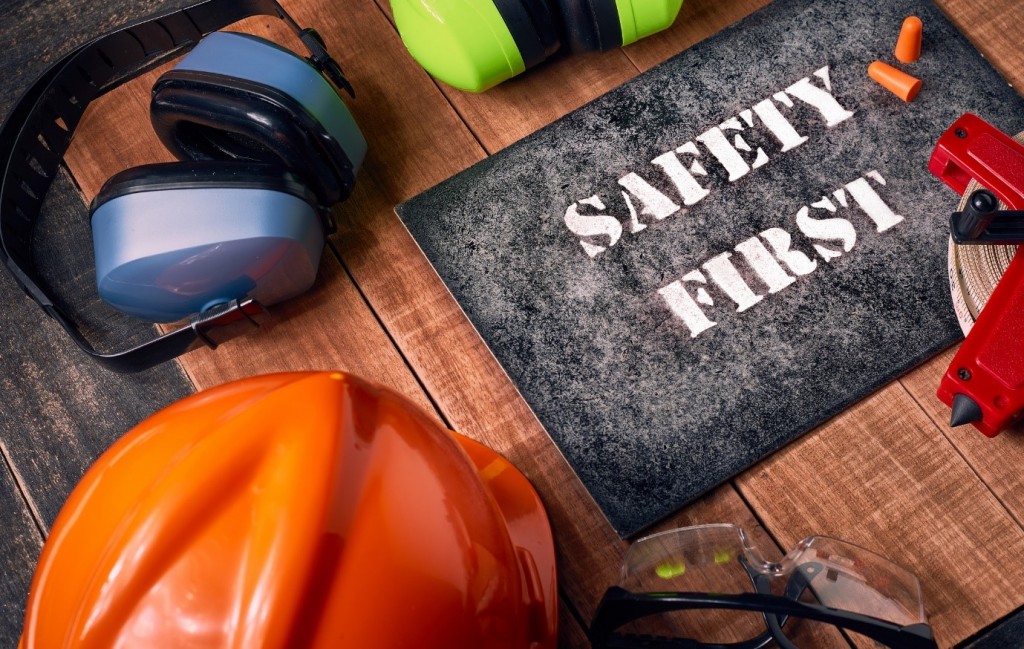 Hazards on a Construction Site
The construction industry can be one of the most deadly and hazardous industries to work in. In the UK, construction is the third most dangerous industry based on work-related deaths. Hazards can vary dependent on the kind of work being carried out. For example, scaffolding can be unsafe, but so can working with asbestos.
Here are some of the most common types of hazards found on a construction site:
Working at height
Moving objects and vehicles
Slips, trips and falls
Manual handling
Harmful materials (i.e. asbestos)
Electricity
Collapse
Noise
Working at Height
Of the fatal injuries to construction workers that took place in the UK over the last five years, 47% of those deaths were due to falls from height – making it the most common cause of fatal injuries to workers.
Work surfaces off the ground are commonplace on construction sites, but they are a serious hazard, and falls can result in severe injury or even death to the person falling, or any person that may be working beneath them and caught in a collision.
Restricted mobility, human error the misuse or failure of safety equipment can all contribute to accidents occurring at height.
Suitable training should be provided to all employees working at height, such as how to work safely on scaffolding, ladders and roofs. The law requires that all employers assess risks from working at height, ensure that all those involved are competent, the equipment used is properly inspected and maintained and a plan is devised to carry the work out safely, this can include:
Avoiding working from height where possible.
Using equipment with extra levels of safety to reduce the risk of a fall, i.e. a double guardrail.
Minimising the consequences of a fall, i.e. providing a safety net.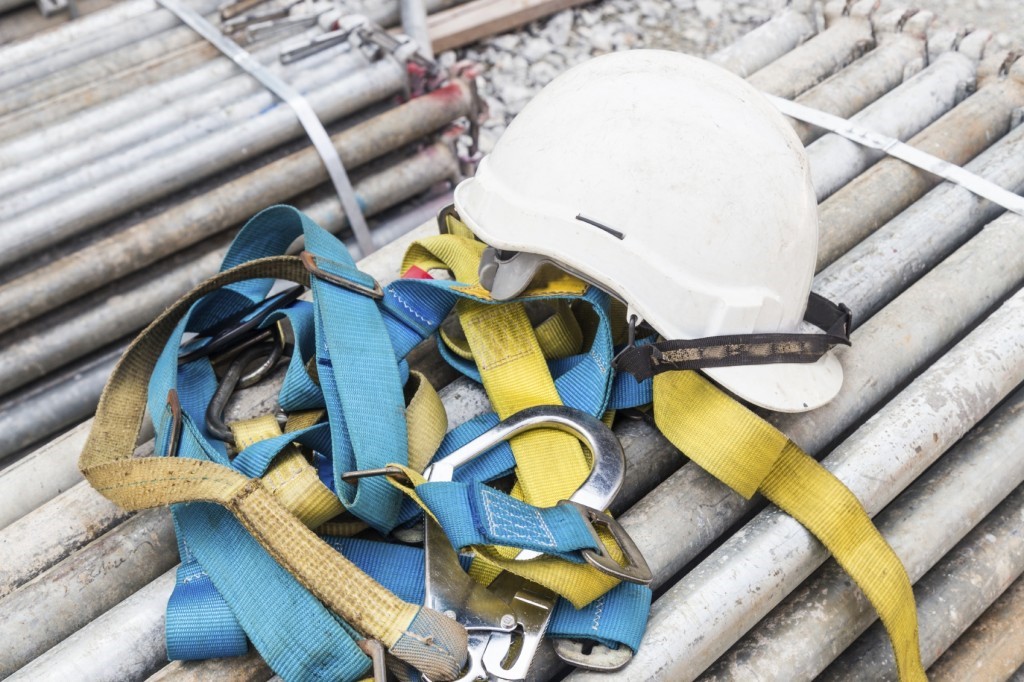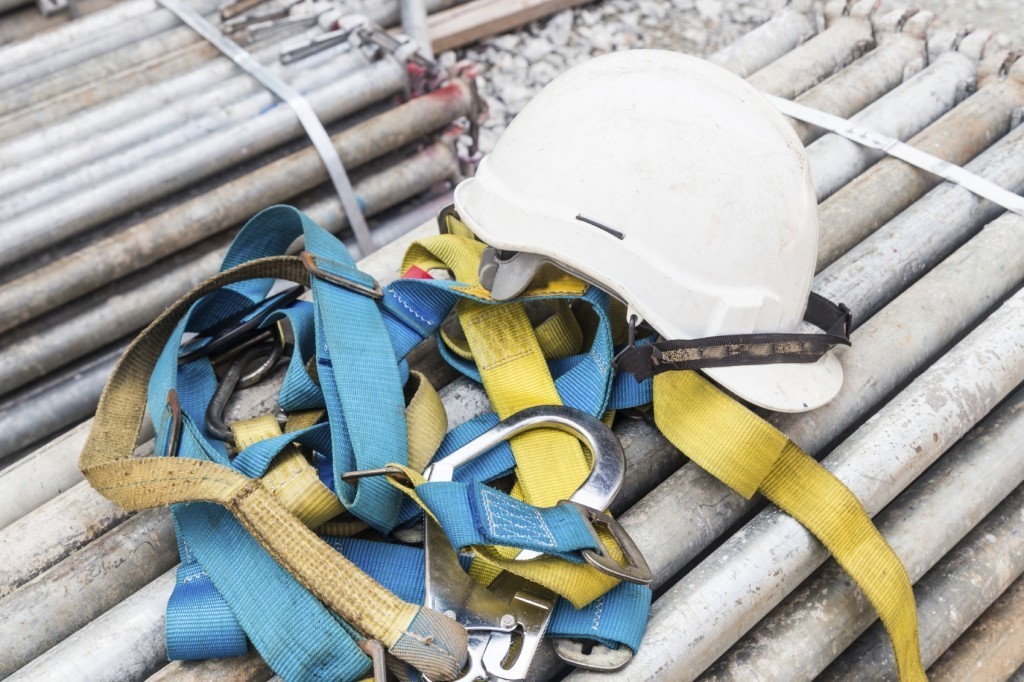 Moving Objects and Vehicles
Moving objects, such as large pieces of plant machinery, can often be found driving about construction sites. Sites are busy places, and moving objects can cause injuries and fatalities when appropriate safety measures are not adhered to. Cranes and plant carry particular risk, plus the volume of traffic on the site, especially if they are travelling around uneven terrain that is difficult to manoeuvre.
Minimise the risk by creating protected and designated working zones for vehicles with barrier protection for pedestrians. You could implement a one-way driving system to prevent reversing vehicles, minimising the risk of a collision. Minimise the number of vehicles on-site with car parking for workers and visitors away from the work area. Ensure speed limits are adhered to and that your plant has direct vision behind them or is fitted with reversing alarms or CCTV.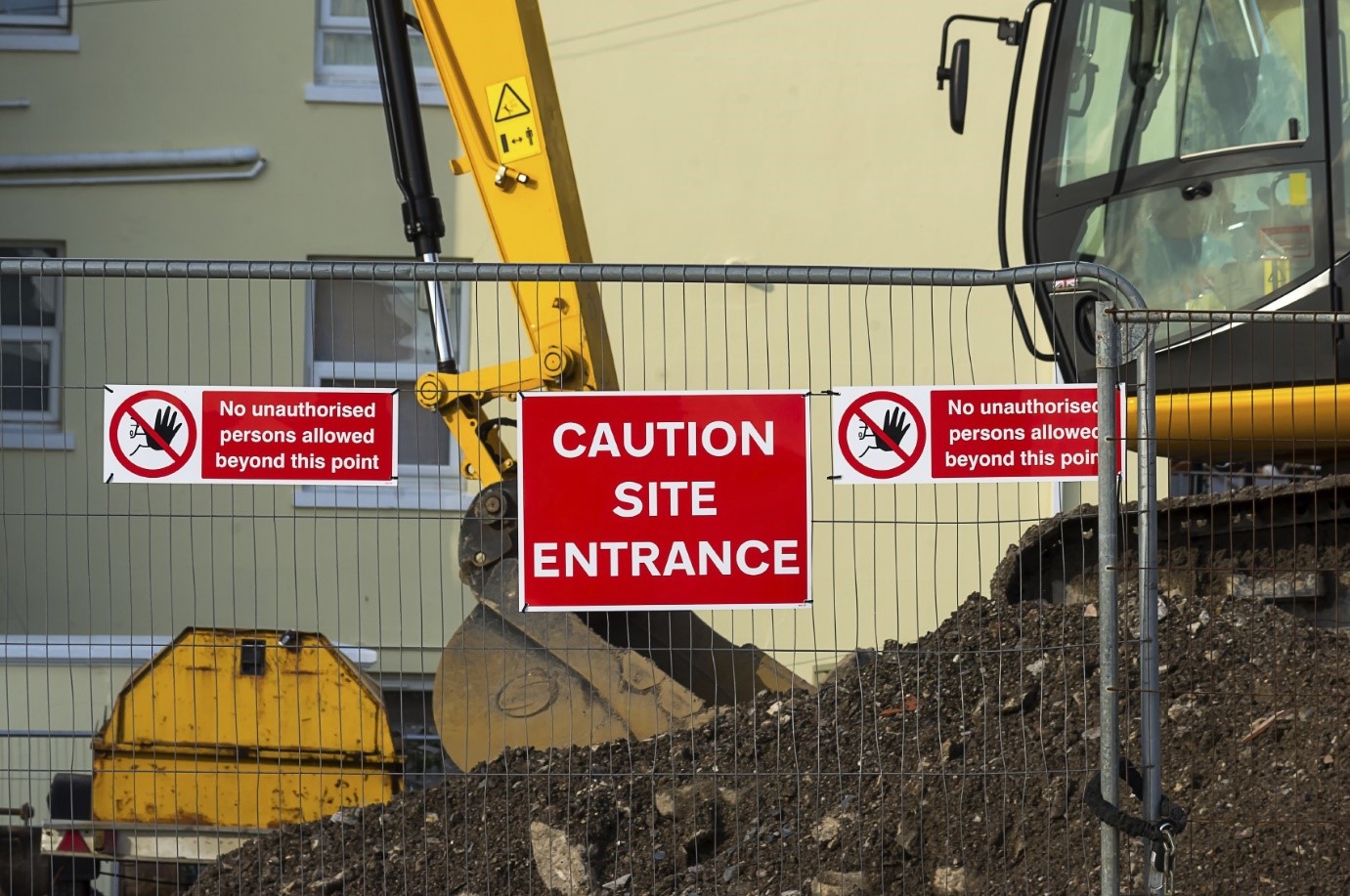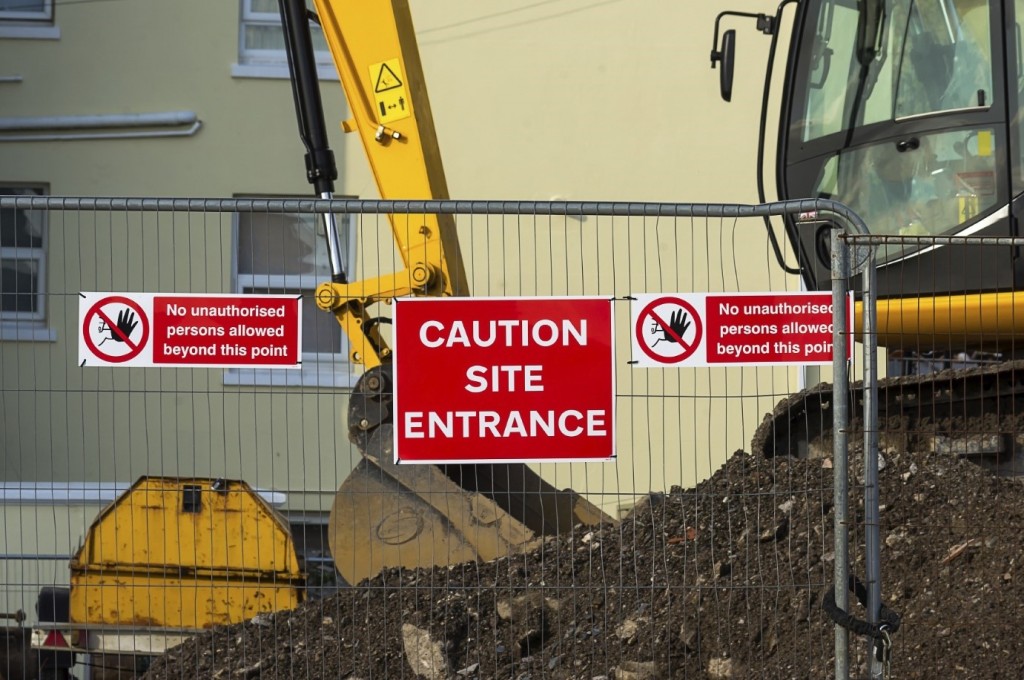 Slips, Trips and Falls
Construction sites often have uneven terrain, making the possibility of slips, trips and falls more likely. Unused building material is often left on-site, making this kind of hazard an even stronger possibility.  Many of the injuries caused by slips, trips and falls could be minimised by effective managing of working areas and access routes.
Here are some of the causes of slips, trips and falls and how to prevent them:
Uneven surface – provide designated walkways that are in good condition and are well lit.
Obstacles – ensure every worker is keeping their work and storage areas tidy by designating specific areas for waste collection.
Trailing cables – use cordless tools where possible, or run cables at high levels.
Wet surfaces – if a surface is slippery with mud, it should be treated with stone, and if icy should be treated with grit. Slippery areas should be sufficiently signposted, and workers should wear footwear with good grip.
Manual Handling
According to the HSE, manual handling causes over a third of all workplace injuries, including musculoskeletal disorders and repetitive strain injuries. The term covers activities like lifting, lowering, pushing, pulling and carrying.
Manual handling should be avoided where possible, but where unavoidable, should be risk assessed. You need to take into account the capability of the individual, the nature of the load, the environmental conditions, their training and the work organisation. If lifting is unavoidable, employees should be trained to lift in the safest way possible to minimise the risk of injury.
Consider whether you need to use lifting equipment such as a forklift or a hand-powered hoist, this could significantly reduce the risk, provided the employee has been adequately been trained to use the equipment safely.
Harmful Materials
Construction can involve the use of materials that can be very harmful to workers. Exposure to such materials, such as asbestos and long-term exposure to dust particles can cause serious damage to workers. Use of toxic substances like adhesives, solvents, paints or other corrosive chemicals also presents a risk. Exposure to these kinds of materials can lead to a range of respiratory conditions.
Implement protocols for correct use, checking and maintenance of personal protective equipment (PPE), including storage, handling, disposal and clearing of harmful materials, and emergency protocols to follow in the event of accident or spillage, to minimise the exposure risk. Ensure you are adhering to the exposure limits within the Control of Substances Hazardous to Health Regulations 2002.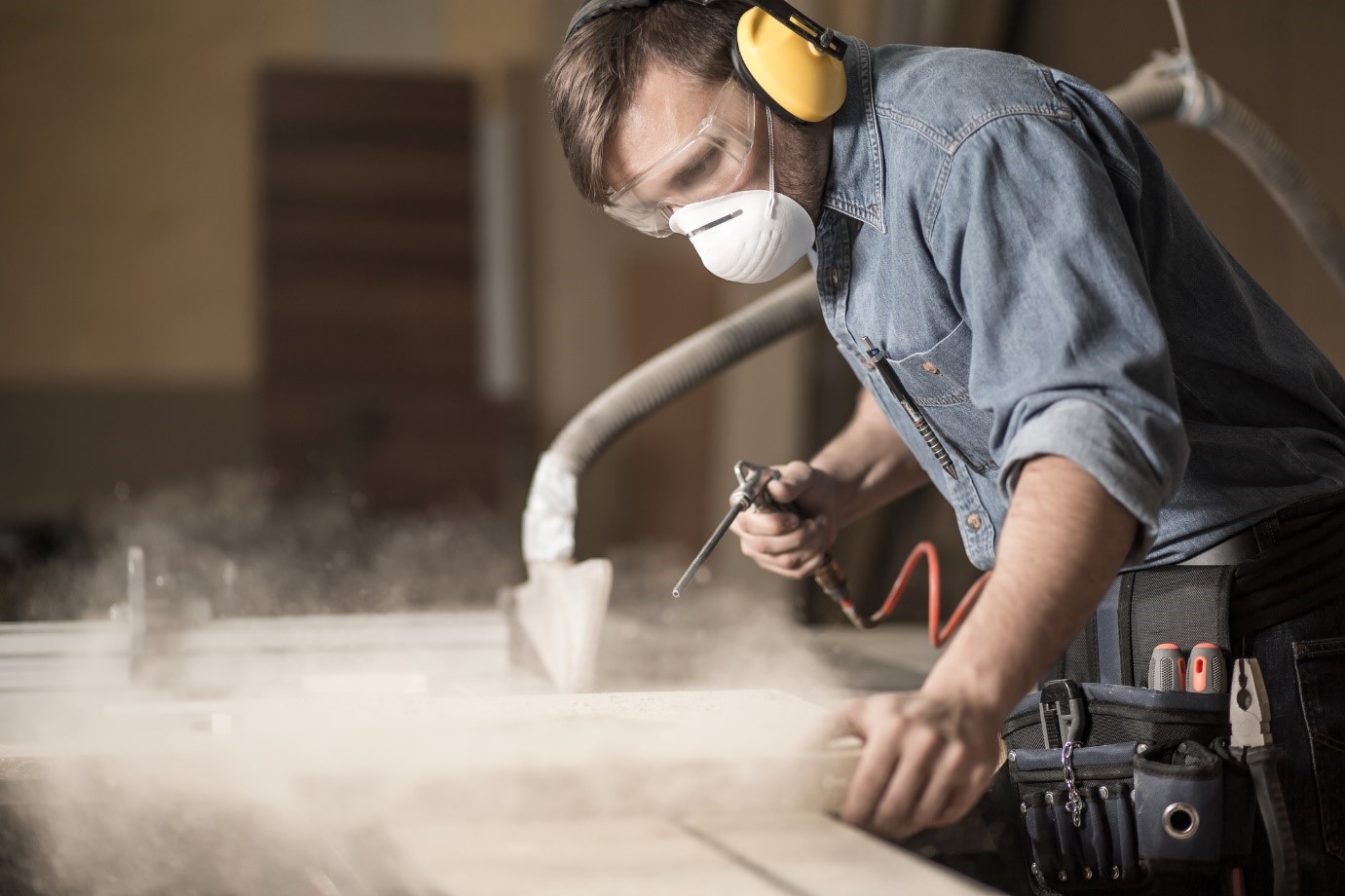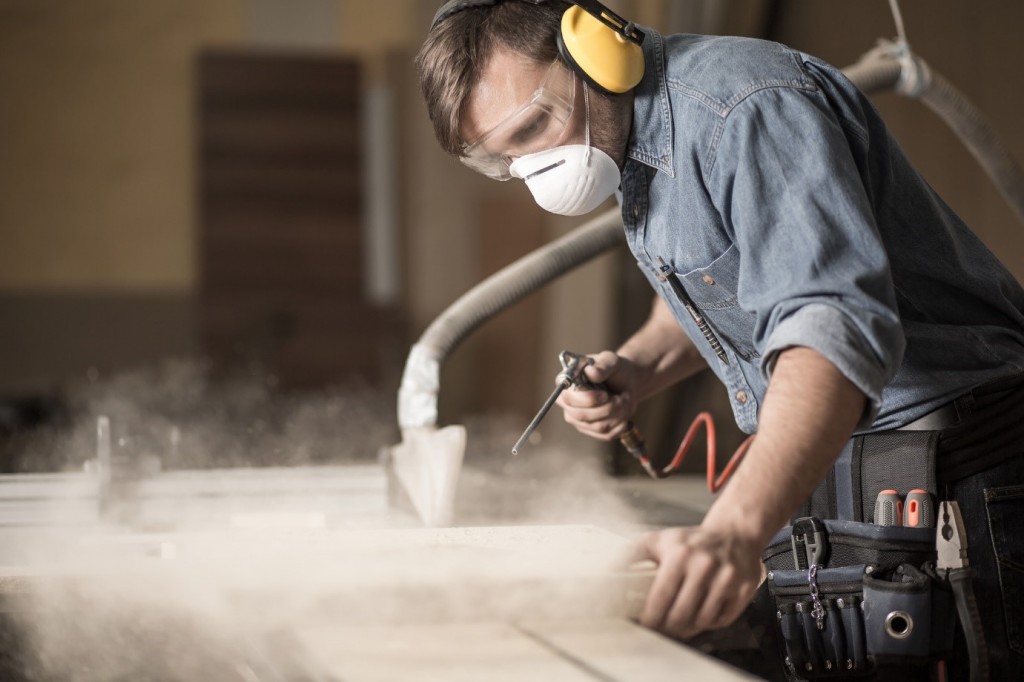 Electricity
A significant cause of fires and other site issues is the lack of vigilance when it comes to electricity. Electrical hazards can also cause shocks and blasts that could seriously injure or even kill workers.
Many construction sites find it impossible to function without an electric installation, as tools and lifting equipment need something to power them. Always follow the provided safety instructions that come with the equipment, as the correct handling will often help you to avoid many electrical mistakes from the offset.
Always ensure that cables are protected, metal casings are grounded, and you have an earth leakage circuit breaker with your power supply.
Collapse
Collapses can occur in excavations and trenches, scaffolding and walls, dangerous structures or as an accidental collapse as a result of erecting, installing or demolishing structures.
Minimise the risk of collapse by implementing protective systems for trenches and workers using them, such as exit and inspection and retaining and remedial structures. Carry out an appropriate risk assessment of any structure at risk of collapsing, or scheduled for demolition.
Noise
Construction sites are noisy environments. Sudden loud volumes can be hazardous to workers, and long-term exposure to repetitive sounds such as drilling can lead to hearing problems like hearing loss. Additionally, noise on construction sites can present a distraction that could result in an accident.
Ensure the correct use and maintenance of PPE and carry out a noise risk assessment for workers and members of the public. This should include specific risk assessment for workers undertaking activities like using noisy ground-breaking equipment.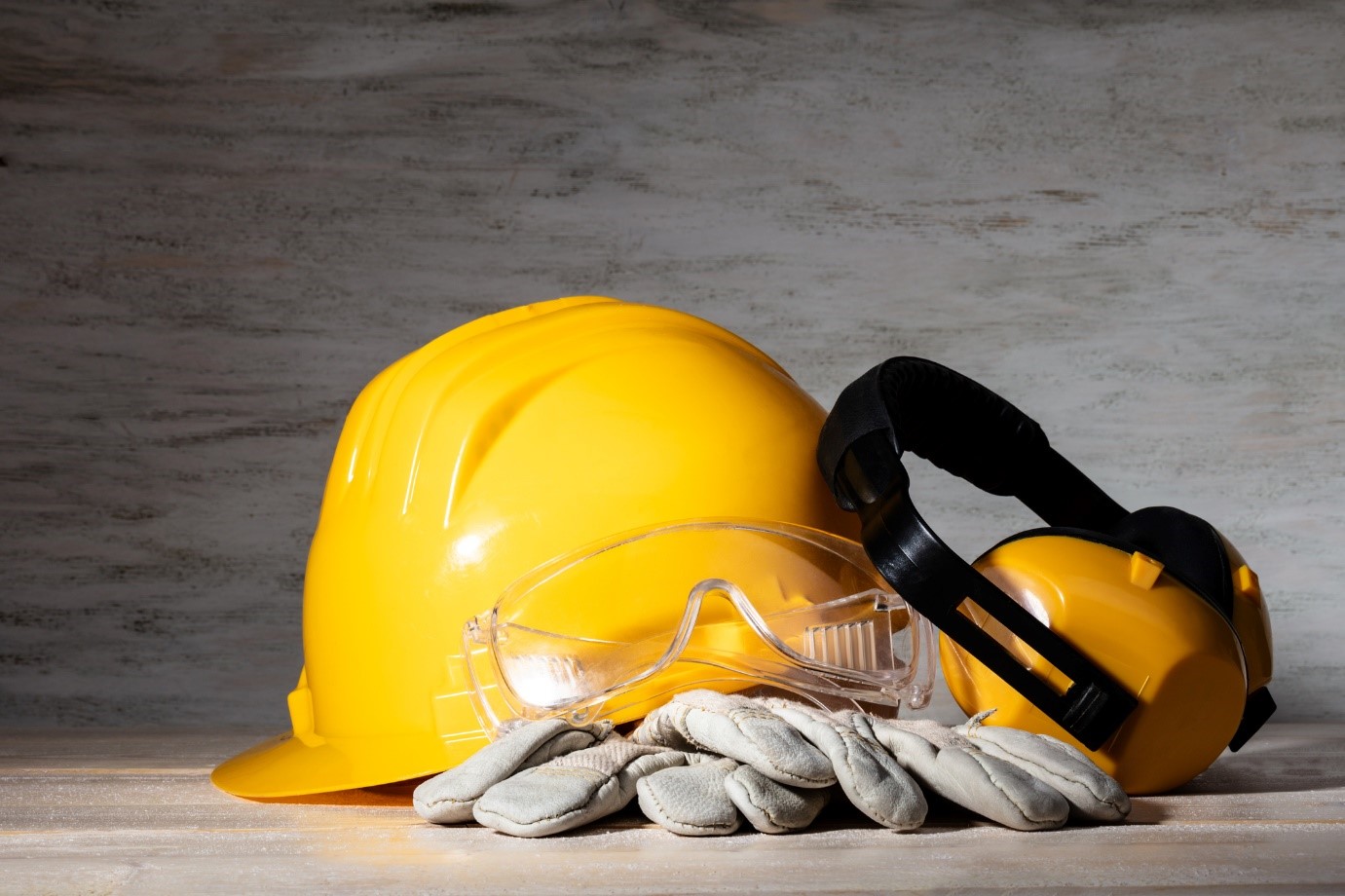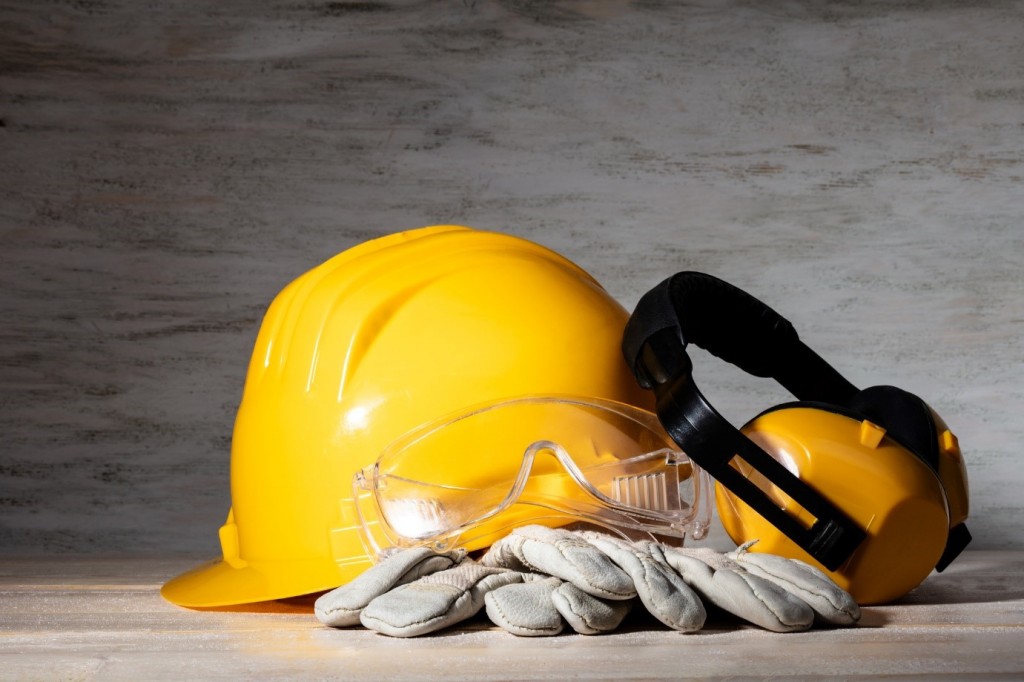 Double-Check
Checking and double-checking is the best way to ensure safety on your construction site. Wear and tear, time and unforeseen circumstances can prove unsafe if left unchecked long enough, so regular checks are vital. Remember, it's not just a legal obligation but essential for the peace of mind of yourself and your team.
Risk assessment should be performed before a project is carried out, and should focus on the identification, elimination and management of risks:
Identify the hazards.
Decide who might be harmed and how.
Evaluate the risks and decide on precautions.
Record significant findings.
Review the assessment and update if necessary.
At AE Faulks, all of our plant hire equipment is fitted with advanced safety features to improve on-site safety, such as hi-visibility handrails and anti-slip steps to ensure safe access and egress from cabs, surround-view cameras, travel alarms, under-run protection and much more. So if you're looking for plant hire in the East Midlands and West Midlands, such as plant hire in Derby, plant hire in Lincolnshire, plant hire in Birmingham or plant hire in Cambridgeshire, contact us today to find out more, or take a look at all the areas we cover.