The roads in the UK are said to be in a maintenance crisis. Damaged roads are estimated to cost UK drivers just over £4 billion in repairs each year, with more than half of motorists claiming their vehicle has been damaged by a pothole. The average bill for pothole damage is estimated to be around £230.
In 2018, nearly one million potholes were reported across the UK, and routine road maintenance budgets have fallen from £1.1 billion in 2009/10 to around just £701 million in 2017/18, so the problem could be set to continue to get worse.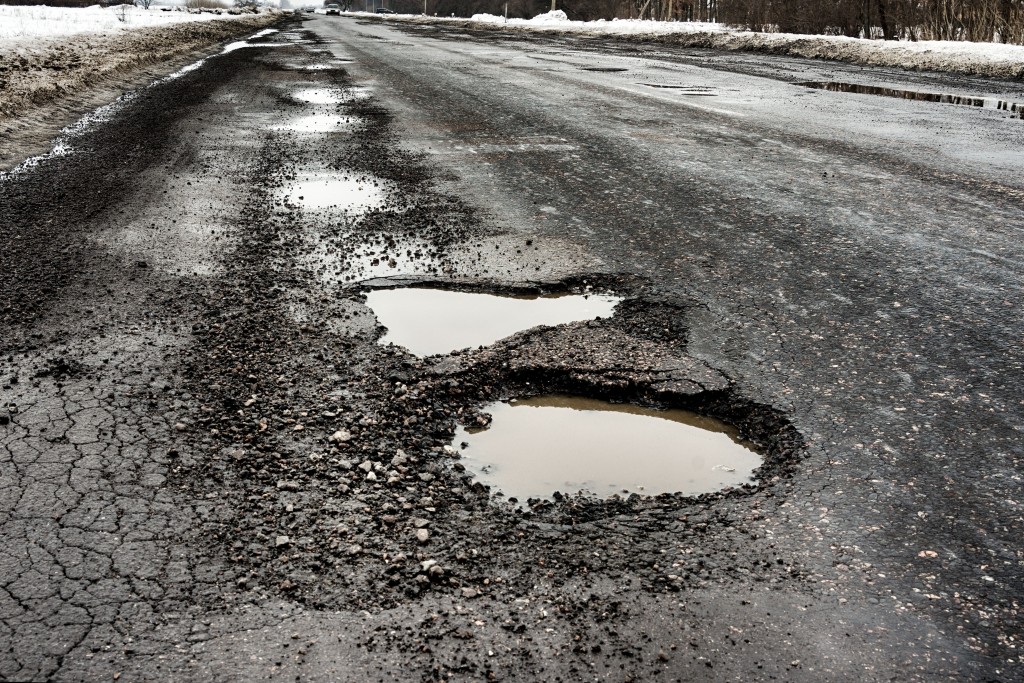 Why Are Potholes Such a Problem on the Roads?
Potholes are caused by water seeping in the road through cracks on the surface. When the water freezes, it expands and forces up the road surface, the water then dries and creates a hole under the road surface, which is then broken by vehicle traffic, leaving behind a pothole.
Roadside assistance provider Green Flag found that drivers encounter, on average, seven potholes per car journey. In 2018 following the "Beast from the East" that hammered the UK, the AA reported the highest number of vehicle breakdown calls in 15 years – many of which were caused by potholes. Potholes can flatten or puncture tyres, cause wear and tear on a car's shocks and struts, puncture hoses and lines resulting in fluid leakage or even throw off a vehicle's alignment, preventing it from being driven straight.
Potholes are not only frustrating to drivers due to their ability to cause damage to a vehicle, but they can also endanger road users and pedestrians.
When the wheel of a vehicle becomes lodged in a pothole, the driver can lose control of the vehicle and cause it to swerve sideways. This can pose a serious risk to the driver who may end up in a collision, or potentially cause fatal injuries to any nearby pedestrians. And to those riding motorbikes or pushbikes, getting a wheel caught in a pothole could cause them to be thrown from the bike. This exact scenario caused a fatality back in 2016 when a cyclist was thrown from their bike into the path of an oncoming car after hitting a pothole.
Where is the Problem the Worst?
The UK pothole problem appears to be worsening, with pothole reports to local authorities increasing 44% in just two years from 2015 to 2017. In 2015, 356,432 potholes were reported to Councils across England, Scotland and Wales, increasing to 512,270 in 2017.
The data shows East Sussex to be the worst affected area, with the number of potholes being reported between those years increasing by 173%. Staffordshire was in at second place, with an increase from 2015 of 159%.
Whilst the numbers could suggest that people are perhaps just more willing to report potholes to their Council than they were a few years ago, it is believed that the increase is further proof that the condition of the UK's roads is worsening.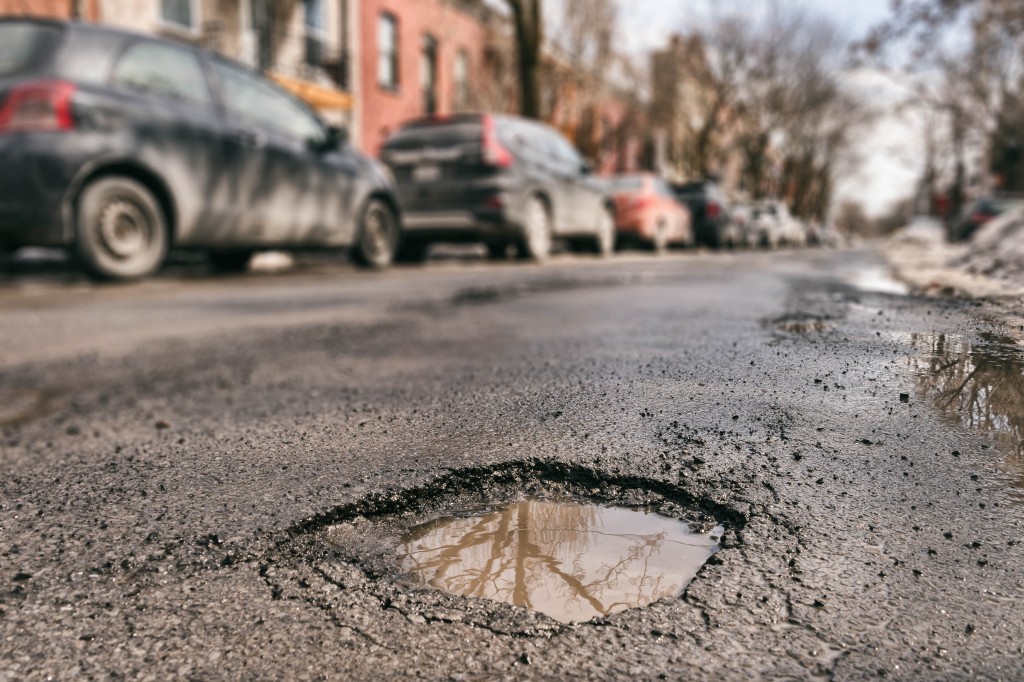 What is Being Done About the UK's Roads?
It's estimated that 20% of the UK's road network is in poor condition, with just five years of life remaining on just over 40,000 miles of bitumen. MPs recently called on the Treasury to provide a "front-loaded" five-year fund to deal with local road maintenance. In the October budget, Chancellor Philip Hammond promised an extra £420 million for Councils in England to deal with potholes, but the transport committee report states there is still not enough funding and that the funds are not allocated effectively.
The funding for road maintenance has fallen by more than a third in just ten years, and it has been suggested that the lost funds could have been used to fix eight million potholes around the country. Councils have been restricted on the amount that can be spent on maintaining the roads, with funding going elsewhere to services such as childcare. As a result, Councils are limited on how much they can invest in looking after the UK's roads.
Research suggests that 91% of drivers wish their Council would do more to address the problem with potholes in their area. The Transport Secretary announced this year that he intends to set aside £22 million for research and trials on new surface materials in the UK to test the use of plastic-based material – made from recycled waste – in standard asphalt for resurfacing in Cumbria. But only time will tell if it will be enough to cope with the sheer scale of UK's road maintenance problem.

At AE Faulks, we provide a range of plant hire equipment for construction sites across the West Midlands and East Midlands regions of England. This includes road sweeper hire, such as compact road sweepers and high capacity, high pressure lorry mounted road sweepers. Contact us today to find out more.