During the working year, there may be times when you need to use an agricultural tractor or you need extra tractors to get your work completed on time. If this is the case, then it is well worth considering the benefits of hiring an agricultural tractor to help you get your work completed, rather than buying one outright.
You could stand to save significantly on costs, as well as experience all the other benefits that hiring plant can bring. Below, we explore the many benefits of hiring agricultural tractors and why it may be the best option for you and your project.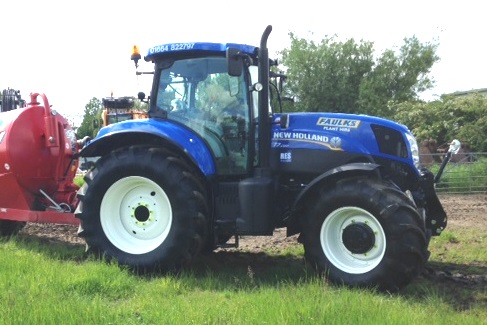 What is an Agricultural Tractor?
Agricultural tractors are engineering vehicles designed to pull a large amount of weight at slow speeds. They're used to transport goods and to tow agricultural tools and equipment, which can also be mounted on the tractor. Tractors tend to be categorised by the number of axles or wheels, and the main ones are two-wheel (single axle) and four-wheel (double axle) tractors.
Nowadays, tractors still do most of the work on farms, since they are used to push or pull heavy machines; these machines can be tillage implements, for instance.
Benefits of Hiring an Agricultural Tractor
Greater Flexibility
There is so much flexibility when you opt to hire an agricultural tractor rather than purchasing one. You can choose long-term, or short-term hire, depending upon your needs. You can also choose the make and model of tractor and which attachments are needed for your particular task. You don't have to waste money purchasing a model that may become obsolete for your next job, that then just sits around not getting used – or worse, is used for the wrong job and causes problems that are costly to fix.
When you hire a tractor, you only pay for what you need, and when you're done you don't have to find storage for the machine, it is taken away again and can be hired in the future if and when you need it.
Safe and Well-Maintained
Another major benefit to hiring plant is that you won't have to incur the costs of any regular maintenance that is required, as this is down to the plant hire company. What this also means is that you will be operating a safe, regulated, and well-maintained piece of farm machinery. At AE Faulks, all of our plant is regularly tested and maintained, so when you hire from us, you can rest assured that everything is safely maintained and ready for use.
And if the tractor or another piece of plant equipment breaks down while you're using it, you return it to us, and we will endeavour to repair or exchange it. You don't have to spend time or money on repairs yourself, we will take care of everything for you.
The Latest Machinery
When you go down the hiring route you can choose your preferred model, and the very latest equipment, that would otherwise not be an option if you had to buy. You can get the very latest up-to-date models, allowing you to regularly replace your present model of tractor.
If you were to buy your tractor it would likely become obsolete very quickly, but you wouldn't be able to replace it until you had gotten your money's worth out of it, meaning you are stuck with an out-of-date model. By hiring a tractor, you get access to all the latest features without the financial burden.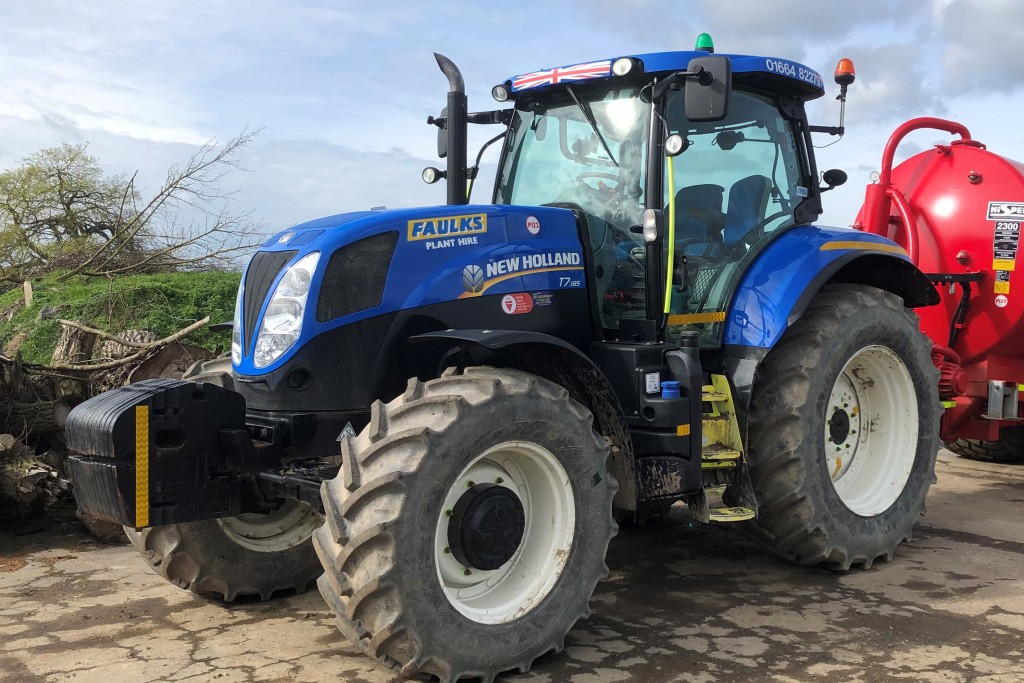 Keep in Control of Your Cash Flow
Hiring an agricultural tractor can help you to create a healthy cash flow and put you in a good financial position. Over an agreed set period, you will pay several small set amounts, rather than one huge chunk of money. This can help you keep on top of your business finances and keep your cash flow healthy, without having to sacrifice on the quality of your work. Additionally, you will save on the cost of having to store your plant equipment and keep it secure from burglary.
Trying New Machinery
Hiring is also a great option when you have the personnel needed for your project, be it just yourself or a team of people, but you don't have the vehicles and machinery required for it.
When opting to hire, you can try new equipment, including tractors, without having to invest in a brand-new vehicle. This means that, when it's finally time to purchase a tractor, you already know what you want because you had the opportunity to try out several makes and models.
You can hire something bigger than what you'd usually go for as well, so that you can finish your project faster, and you don't have to worry about maintenance or wear and tear.
In addition, choosing agricultural tractor hire could be hugely beneficial if you need the flexibility of having the option to use different types of tractors for different projects and a flexible way to fund the use of such equipment. You also have the added bonus of being able to use the very latest technology at a price you can afford.
How AE Faulks Can Help
The tractors we have available at AE Faulks are modern, as we only provide our clients with the best and latest equipment and machinery. Our agricultural tractors and attachments for hire have all the features you could possibly need, such as the fact that our water bowsers and vacuum tankers are powered by hydraulic-driven vacuum pump.
Our tractors are also safe, which is one of the most important specifications when operating these types of vehicles. Farming can be hazardous and tractor-related injuries do happen, the majority of which is due to tractor overturns.
In addition, the tankers have rearview cameras and reverse strobe lights – this provides an extra layer of safety and peace of mind. Our reliable tractors are versatile and capable of meeting most sites' requirements.
For more information and a catalogue of available agricultural tractors for hire by AE Faulks, please do contact us via phone or fill in our online form today. We are a plant hire company based in the East Midlands and West Midlands and can offer plant hire in Derby, plant hire in Cambridgeshire and plant hire in Lincolnshire as well as many more.