We are happy to take away all of your unwanted rubbish, but due to health and safety reasons and the high cost of disposal, there are some items we cannot accept. At AE Faulks Ltd, we pride ourselves on expert advise in construction plant hire and waste management. We offer skip hire in the North East Leicestershire and Rutland areas, renting out a variety of sizes of skip, and recycling the waste for you at our licenced facility.

1. Asbestos Products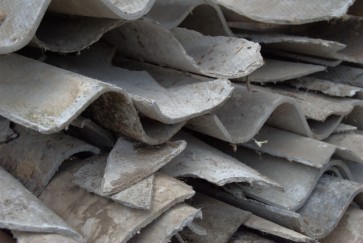 This includes fibrous or cement bonded asbestos and also modern fibre cement bonded products that look like asbestos cement but don't actually contain asbestos; for example, corrugated or flat cladding sheets.
2. Hazardous Wastes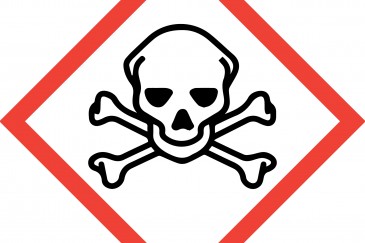 Hazardous wastes include any materials or substances that are harmful to humans, animals or the environment. These include asbestos, batteries, solvents, paint, oils, chemicals and ozone depleting substances like gases.
3. Clinical Wastes, Excrement or Carcasses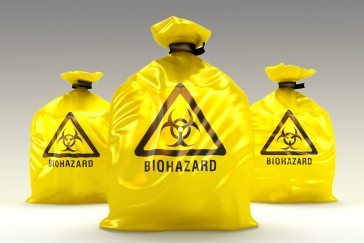 There is strict legislation in place around the proper disposal of clinical waste. Clinical waste refers to waste including human or animal tissue, bodily fluids, excrement, drugs, swabs or dressings and syringes. Animal carcasses also need to follow this procedure.
4. Corrosive Wastes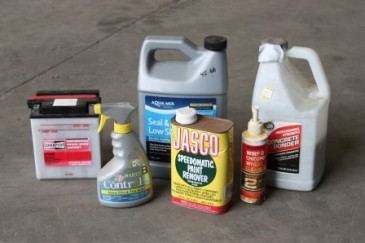 This includes waste such as solvents, electroplating and other metal finishing, wood preserves, petroleum, pesticides and explosives. They are acid or alkaline wastes that can corrode or dissolve materials they come into contact with.
5. Lights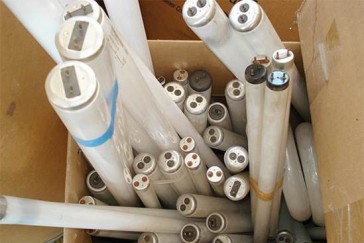 We do not accept any types of lighting, including fluorescent light tubes or bulbs in our skips.
6. Liquids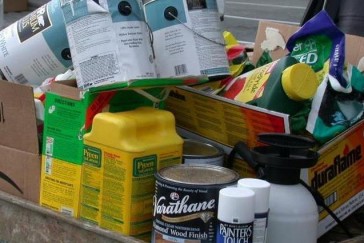 Please do not put any liquids in any of our skips, even if they're in containers. Many liquids, including oils and paints can be highly flammable, combustible and emit dangerous gases.
7. Farmers Silage Wrap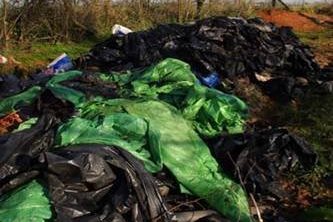 In line with UK law, the plastic sheeting or netting from silage wrap must be disposed of appropriately and not thrown away in a skip.
8. Vehicle Batteries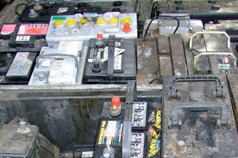 No vehicle battery can be sent to landfill sites, so please ensure none find their way into our skips. Your local garage or household recycling site may be able to dispose of the battery for you.
By ensuring none of the wastes above end up in one of our skips, you will help us minimise landfill and prevent incorrect disposal of hazardous, toxic and difficult wastes which damage the surrounding environment.
If you have any questions about your waste disposal or would like to hire a skip from AE Faulks Ltd, please contact us today.